This is so cool it makes me feel slightly faint: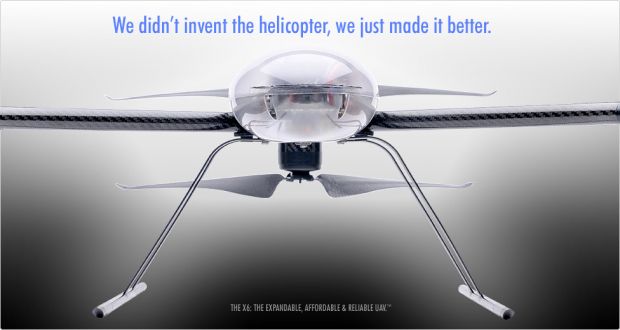 It's a little RC helicopter thing that has onboard stabilisation and glasses etc of the type that I went on about over here which is yet another reason the patent system is crap – because there was no causal connection between me having the idea and someone else making it first… it's just a good idea waiting to happen – or in this case, happening already. Bah.
K for kool. Costs an arm and a leg though… certainly far too much for people to indulge in flash-mob versions of robot wars, or hi-tech versions of The Kite-Runner.
On the other hand, there is this:
which is a similar sort of thing, but considerably cheaper.
There's something slightly disturbing about these videos though… I think it might be the music. It's kindof… I don't know… repressed. And in this one, the helicopter flies around the entire building, and what starts out looking like a student flat, winds up looking like… what is it? an office? I don't know – it kindof looks to me like some sort of Scientology compound or something.
It's a really cool toy – or more accurately, platform/starting point for building other things on top of. I'd love to see what happens with this when the level of inventiveness that Lego Mindstorms, or Bristlebots are applied to it.
And on that note, lets all go blow our minds in Toyland
What's disturbing about this? The macho-fantasyland music? The unbefuckinglievable expense that we go to to kill the poorest people in the world, who don't have any way of fighting back?
No, it's the youtube comments, eg:
"fuck all america hatas FUCK U ALL MOTHER FUCKIN COMMIES!!!!!!!!!!!!!!!!"
or
"id like to see it hover and glow like a big fucking orange ball then i could compare to some ufo otherwise i dont think it could be related to ufo sightings but i still really want one"
or
"Beautiful plane … the F-35 will be the last manned fighter, the 45 will be out in front, clkearing the way for the manned airplane and saving lives.
Now get them in the skies over Pakistan! We've got some hajjis to kill!"
Is it me, or does it seem like the closer we get to making computers that can pass Turing Tests, the more people there are that would actually fail them?
The disconnect with reality is staggering. How do these people manage to feed themselves?