(via)
I kindof collect Theo Jansen machines… here's another one, which overlaps with this other vague interest I have about 2D trying to break into 3D
A truly impressive bit of stop-animation from the NZ Book Council entitled "Where Books Come To Life", although I daresay a fair number of books died in the making-of.
Actually, speaking of which, I was reading this thing from Clay Shirky last night that seemed to be saying "well if you like bookshops so much, why don't you club together and buy one?" – which is a bit like saying "well if you like it so much, why don't you marry it?"
But isn't really like that at all. He's quite interested in Mutualisation is Clay – only he spells it with a 'z'. Groups of people getting together and buying infrastructure off their own bat – rather than being permanently under the aegis of some sort of top-down control.
I saw on the twitters the other day that someone was going to their kid's school (or somewhere) to protest about various lacks of spending or whatever. I used to live in the country when I was a kid – waaaaay out in the country. 50 miles up a gravel road from the nearest shop. My Mum and Dad were school teachers at a school that looked after local farmers kids – almost all of which were Maori as it happens.
Anyway – there wasn't really anyone to protest to, so my Mum and Dad and the locals all got together and built a massive swimming pool for the school. It was the 60s. You could do things yourself back then.
God-damn that's a digression. Still. There it is. I bet the swimming pool is still there. It's often easier to get people to donate time than money – especially if it's a chance to meet other people.
My ongoing fixation with 2-Dimensional media projecting into 3-Dimensional shapes continues…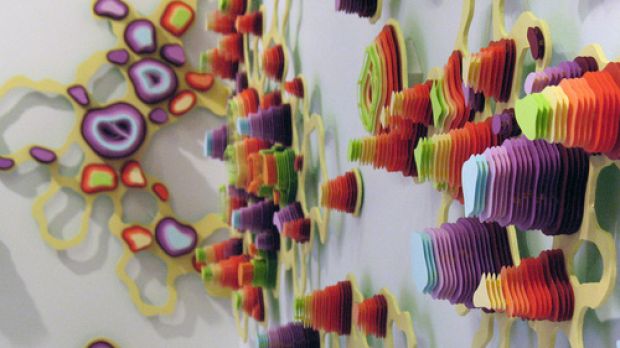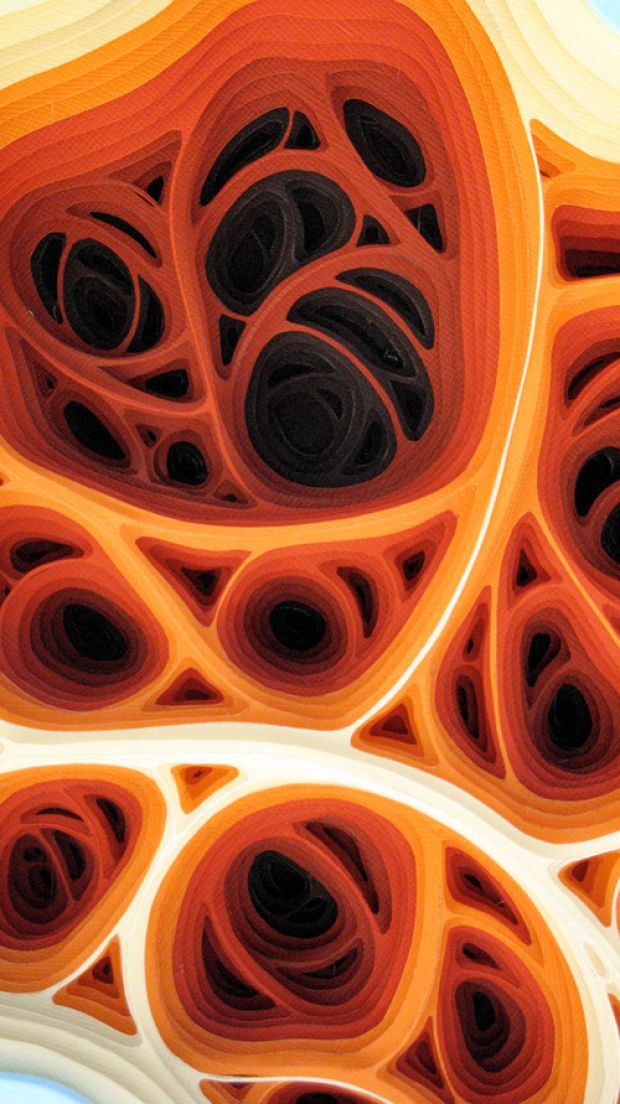 From Charles Clary @ Society6.com via notcot.org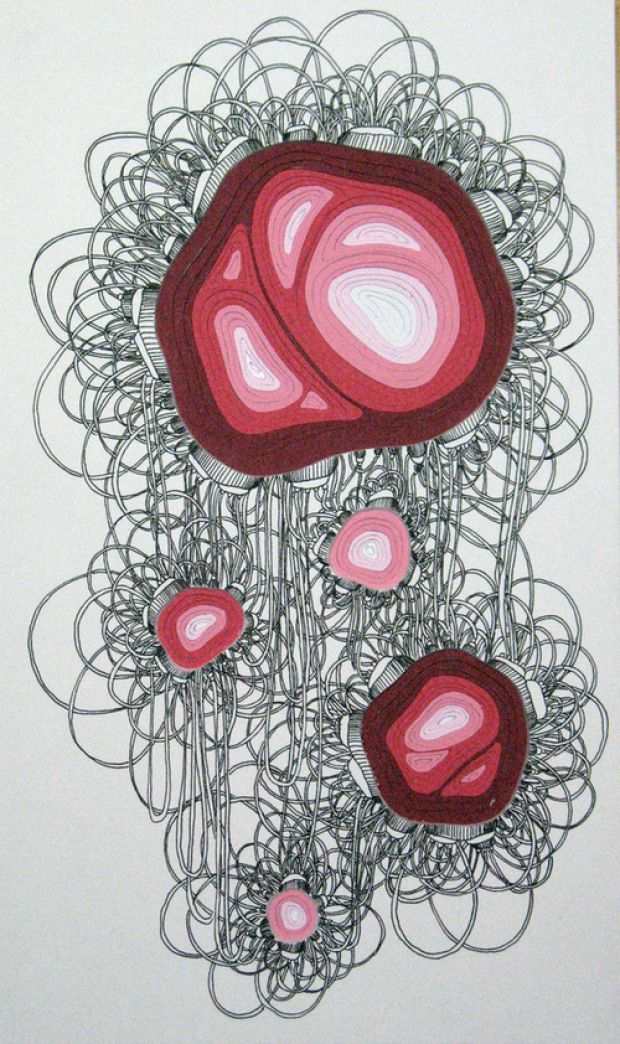 Excellent. I like art that looks as though it might be edible. I had carpet that was a bit like this once – when I was going through my squatocracy phase… I managed to aquire a load of carpet offcuts from some billionaires yacht (a Getty or something) – wasn't big enough to cover the whole floor, so I made it into layers… like a carpet lava-lamp that was about 10 layers deep where it touched the walls. A bit like what the Pink and White Terraces were like in NZ, before they were destroyed etc.
–
Modular cloudy whispy papery thing with shapes etc.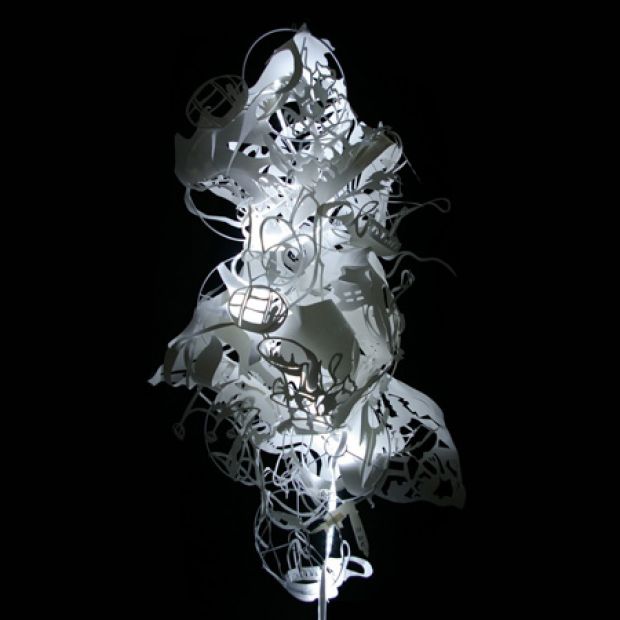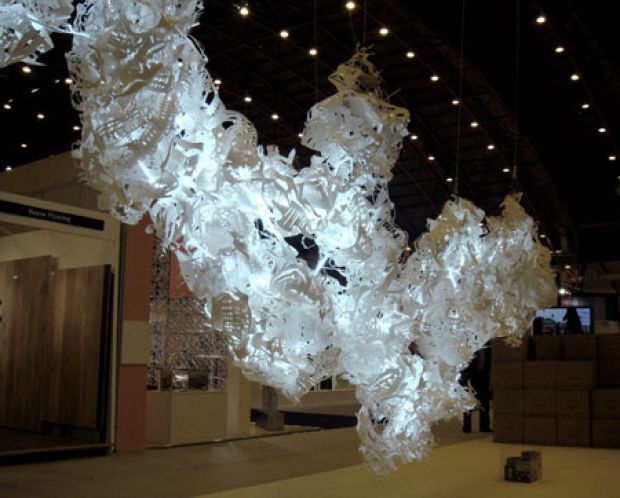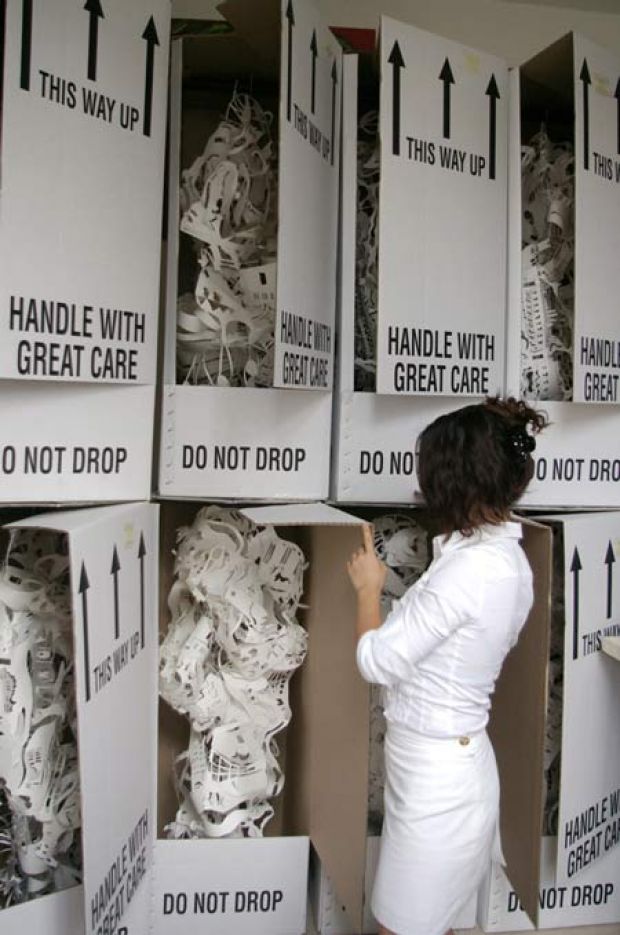 "All handmade with recycled paper, 'Cloud Walk' celebrates the spatial relationship between people and the city – the existing, proposed and imaginary London.", it says. Really? I thought it looked more like a "Modular cloudy whispy papery thing with shapes etc"… but like, I never went to art-school so I never learned to talk.
Still… fantastic. I love this stuff.
Ok… I've bungled. I'll admit it… I thought I had three things to show you, but I seem to have lost one (the browser tabs of my mind are scattered hither and yon, piling up on dusty shelves like gloomy amber specimen-jars in a Victorian apothecary)… so instead of another flatland thing, I'll go for the batty art of Nik Ramage, who makes such gems as finger-drumming machines…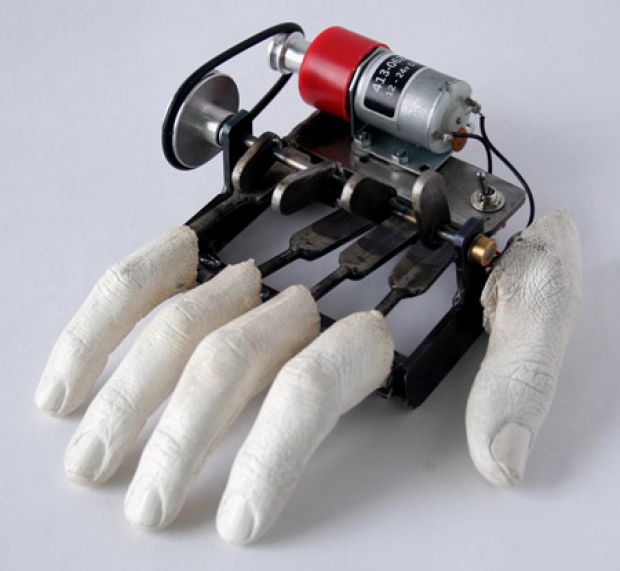 and gadgets that pull their own plugs out…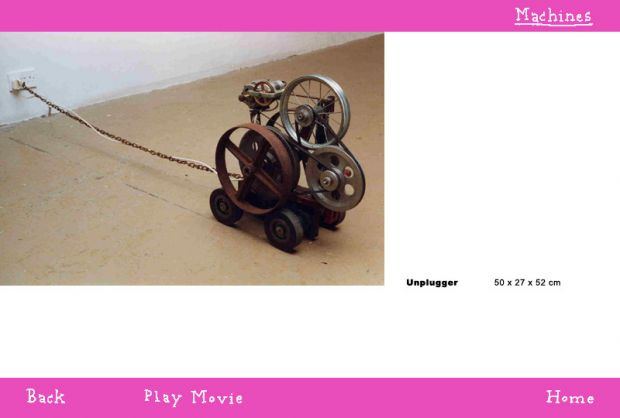 From Dezeen
and so on. Marvelous. There are loads of videos on his site, but they're not youtuby so I can't embed them. The picture above is a bit weird as well.
edit
Ok – I've remember what the other flatland thing was now…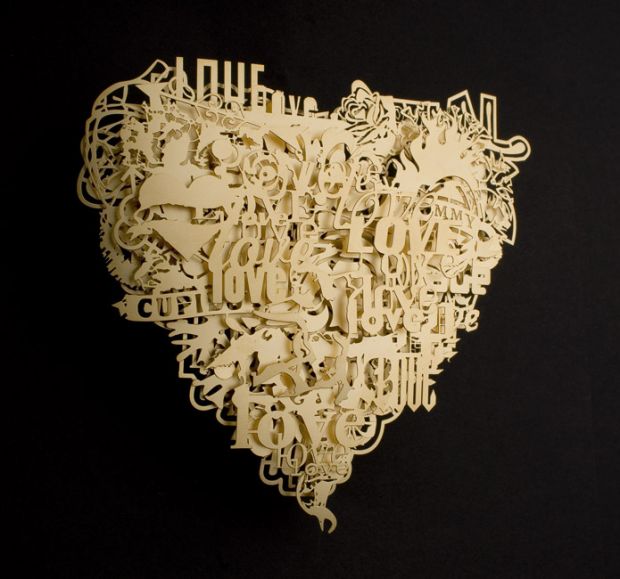 from Tjep… which is quite an interesting Design Co from Holland.
A fantastic video teaser for Gestalten's upcoming book, Papercraft: Design and Art with Paper…
… with lots of stop-motion, 3-d-ification, etc. I find a lot of this stuff absolutely stunning – I'd love for there to be completely immersive video games with some of these themes/styles.
There's an amazing amount of stuff going on – and how long has paper been around? It's like there's this renaissance happening along every vector imaginable. What Clay Shirkey describes as "the biggest explosion in human expressive capability in history". It's happening.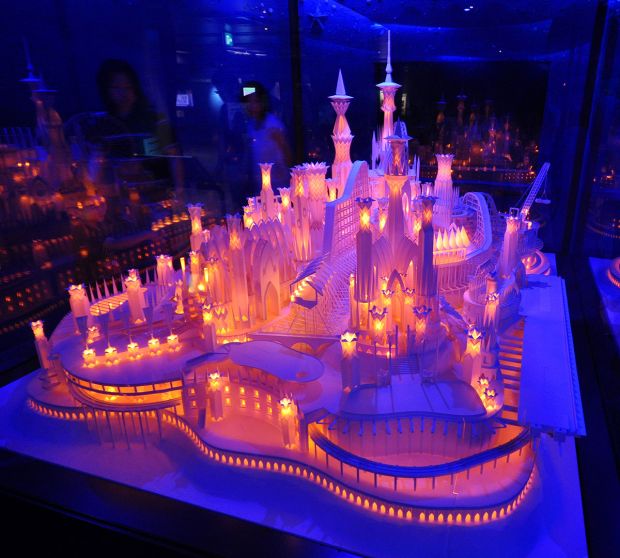 This has been causing ripples recently – a beautiful paper castle from Japan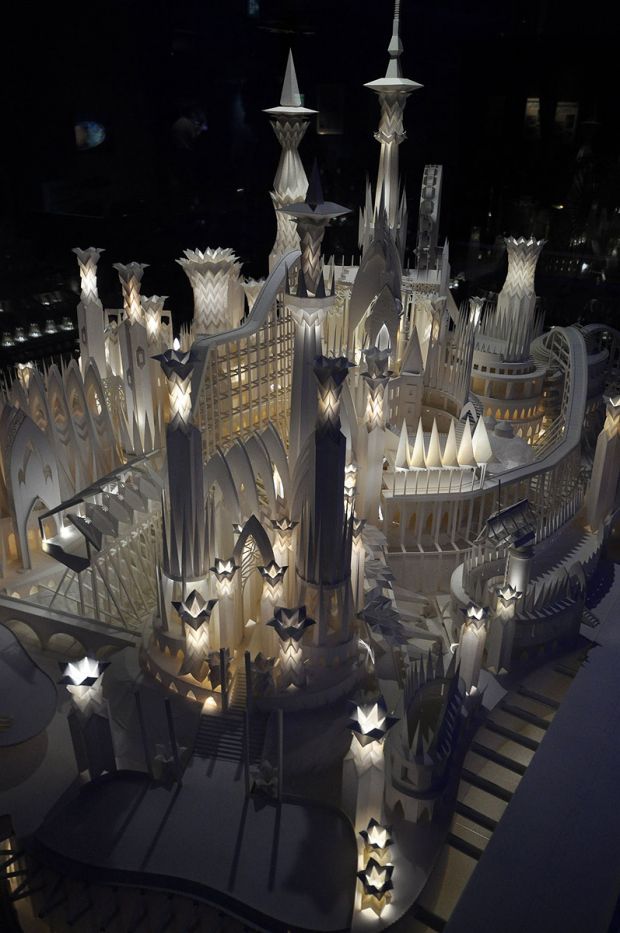 Which seems like a good excuse to cruise about the place seeing what else has turned up in the wonderful world of converting 2D paper to 3D stuff.
This is cool – albeit several years old cool. Robert Lang talking about a quantum leap that's recently been made in origami – general guidelines on how to make just about anything with origami, with a bit of software on his site to make it all easier for people… software as democratisation instrument. It also touches on one of my favorite notions… that perspective is worth 80 pts of IQ – one man's daft-idea is another man's space-technology or medical life-saver. We've seen this with bristlebots (see prev links etc)
As Robert says… a means of transmitting information with heredity and selection… and we know where that leads.
There's an aspect of machine-evolution here… the Vicarious Lamarkianism – what it means is that one memetic-genealogy can poach ideas from another completely unrelated genealogy to produce massive quantum leaps.
Anyway, back to the paper-sculpture memepool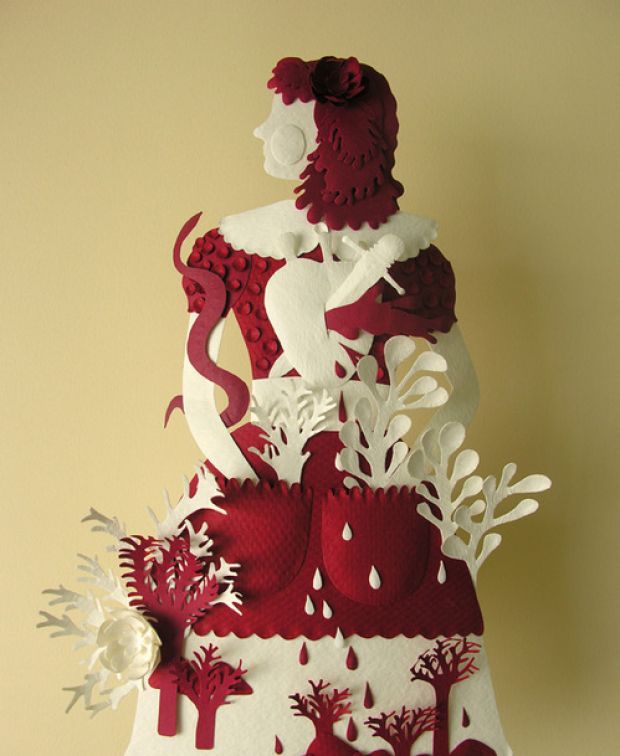 from Elsa Mora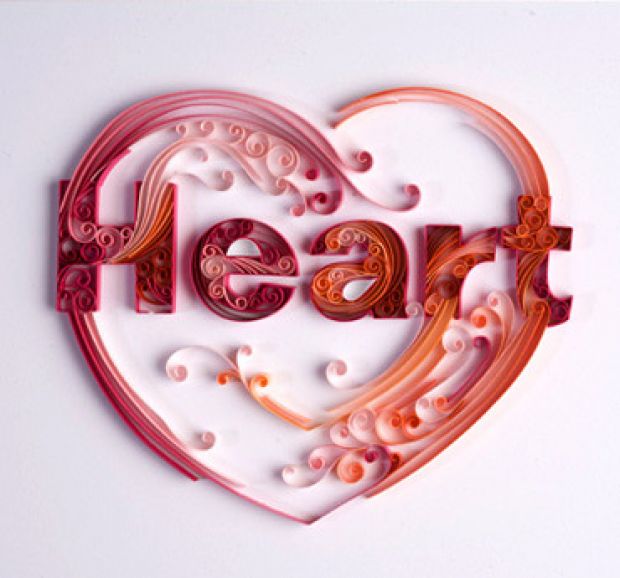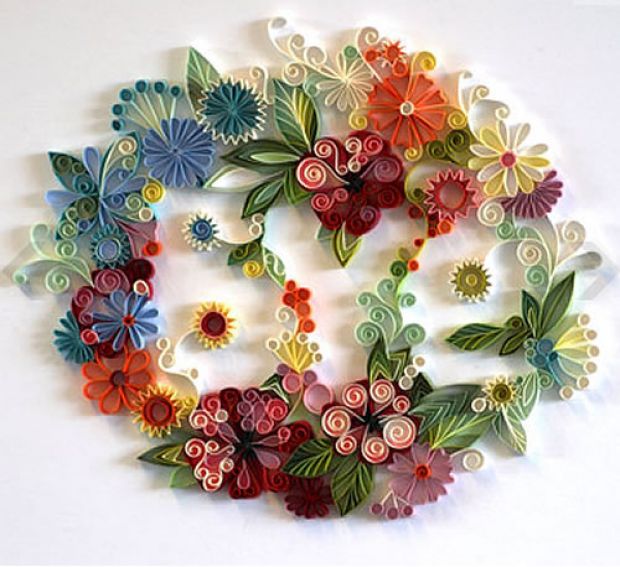 from Julia Brodskaya, who is my favorite, but who does what artist sites always do, and that's make the pictures too small.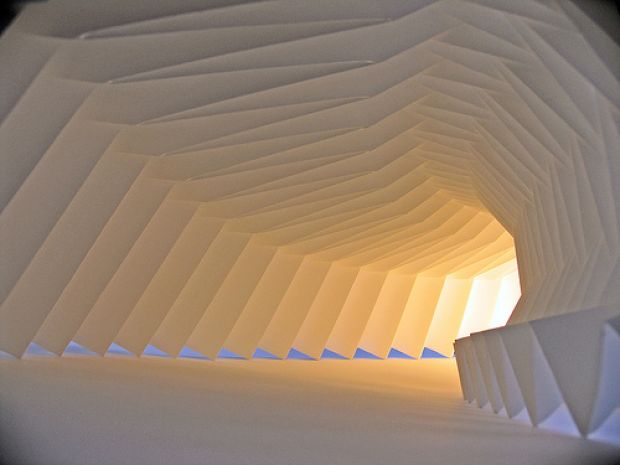 from Richard Sweeny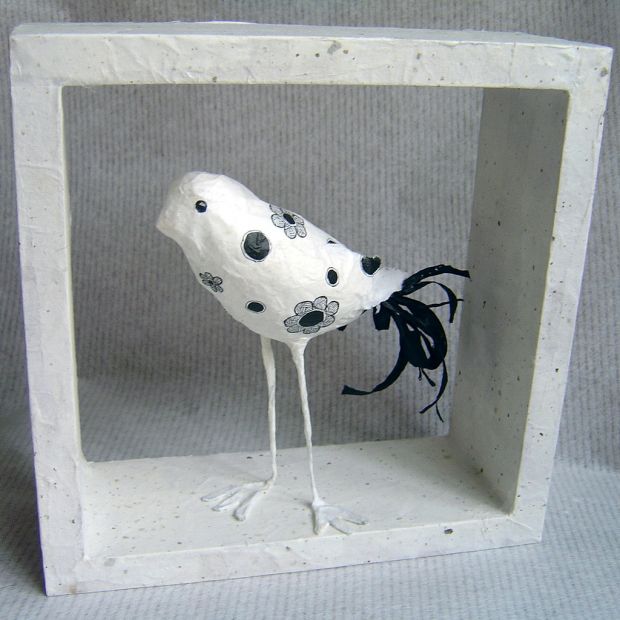 from Flymissy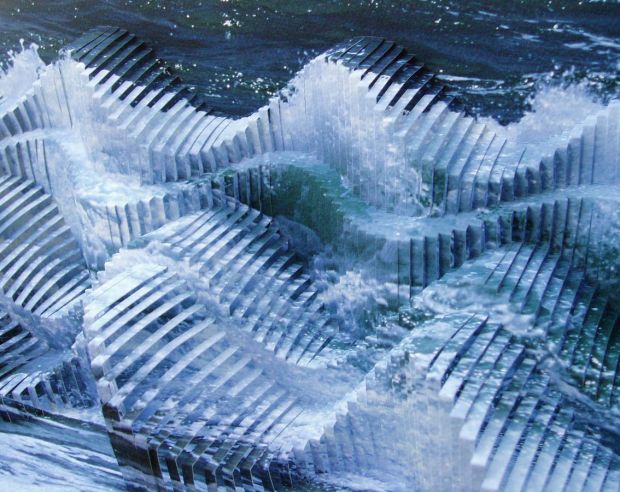 from Jennie Nayton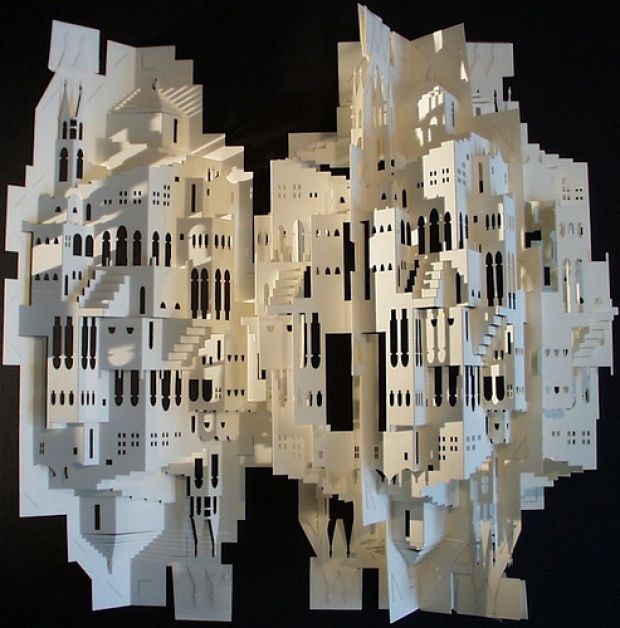 from Ingrid Siliakus
I've been waiting for an excuse to go on about this again for a while now… and in that time it seems to have exploded in a whole variety of different directions. I find it utterly amazing to be honest. Restores my faith in human inventiveness.
We live in a two dimensional universe.
Ok, that's not entirely true, we live in an 11 dimensional universe, but we're kindof trapped in 3.5, and and to various extents, trapped in 2. Take a look around, how much of what you can see is made out of flat components curved into a 3d space? We see surfaces.
I'm interested in memospheres, particularly in the physical plane… those buzzing paradises of replication as described by Richard Dawkins, and sure enough, the're starting to turn up online now.
www.ponoko.com and www.thingiverse.com being very good examples – and the output ranges from dodgy 70s jewellery to things that are actually pretty clever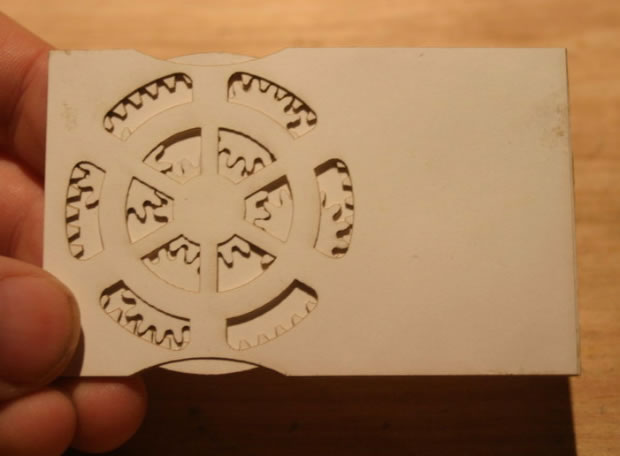 and it's almost as though the building blocks of technology trapped in this 2D realm needs to be designed and shared… a sort of fast-forwarded technological history as explored by Dave Gingery – attempting to bootstrap… well, all technology.
There are 3d fab plants opening… like this one : www.shapeways.com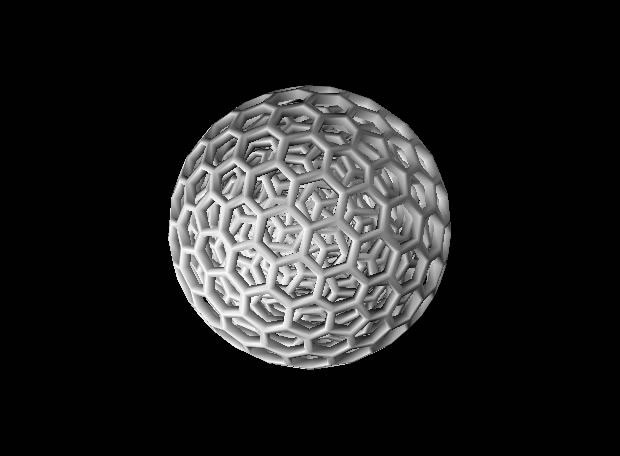 which can make the amazing 3d sculptures made from the plans created by this guy, but they're still kindof 2D. The glue-based Reprap engines that I keep going on about are still basically printing 2d layers on top of each other to create 3D objects, or cut from sheets of… flat stuff, which are then slotted together.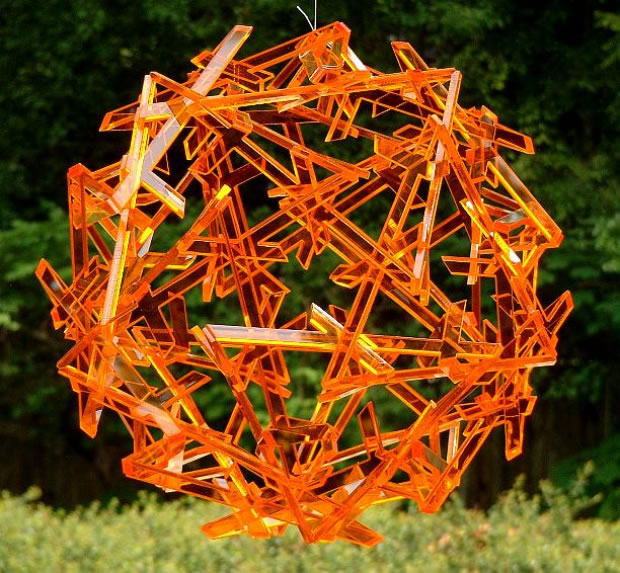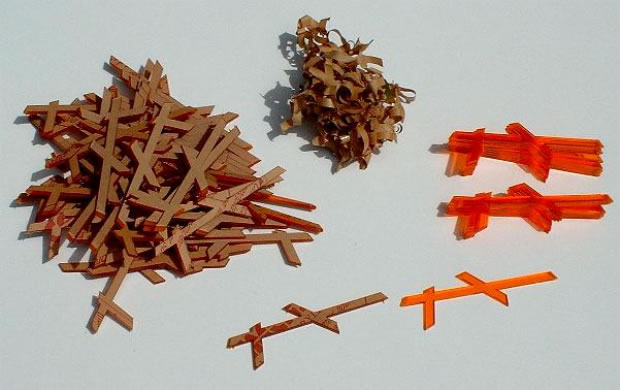 There are some remarkable things going on in this space… whole subcultures based around making 2D paper models. I'm not sure if this is a subculture exactly because I can't read Japanese, but the dropdown under the big picture has some pretty cool examples.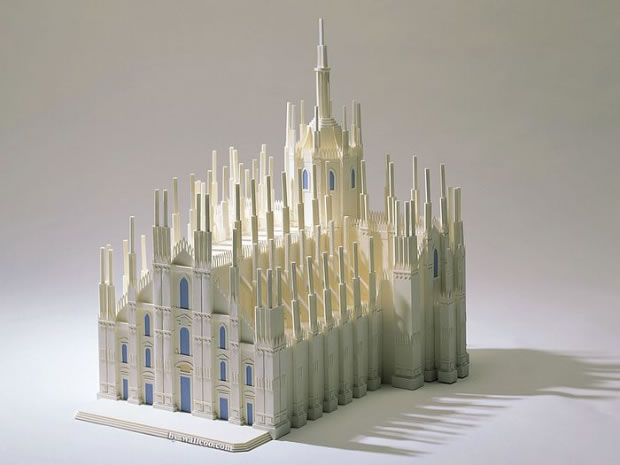 and then there are these nano-grabber things.
Which are cool as well, though the one-shot thing's possibly a bit of a wind-up. Still… micro-machines. Marvellous.
But anyway, here we are, trying to fight our way out of the wet-paper-bag of Flatland.