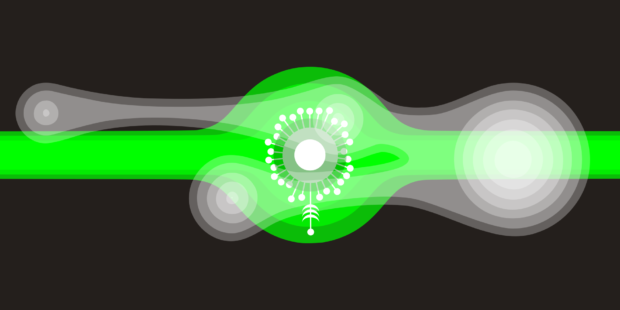 I was once sitting in the cafe/bar thing in Brighton, on my own… pretending not to be an alcoholic, drinking coffee or wine… watching the people go by, and generally keeping my shit together – and there was this guy at a neigbouring table talking to the people he was with about Dr Who Fan-Fiction videos.
It was about 2004 or… something. Early. Too early for me… but the Web 2.0 thing was just starting – and I was impressed… by how passionate he was about this new thing. How fascinated. It made him really interesting – and I twigged right away : I want that. I want to be really into something.
The blog that came before this was that… I found something to be passionate about, but in the end I was just acting as a kind of repeater. I'd lost the plot – and the things that I would have (earlier) tried to make little stories about, or angles about, were coming in too fast.
So I kindof let it drift.
Without looking it up, I don't even know when I stopped writing this. But I did for a while.
Recently though, I'm feeling the pull again, because I'm interested (like REALLY interested) in a bunch of different stuff… which loosely revolve around:
– Artificial Intelligence
– Magic / Art
– Theories of Simulation
– WTF are we actually building here?
– Getting out of this if not alive, then happy.
A big part of the point of doing a blog (and I don't know if people still use that word. It sounds… old), is that it teaches you what you think – so there are elements of that… because I have shit I need to figure out. Another reason is to document what is going on… and I have no idea what is, but every once in a while I think of something that I don't know if anyone else has noticed so…
Welcome to The Quickening.