New word : things that mimic humans : Anthropomimetic
This is neat – in a slightly spooky sort of way.

(from)
A different take on robot muscles… which I still think are a bit of a missing link, and this although interesting, doesn't quite fill the gap either.
The polymorph stuff looks interesting. I wonder where you can get some?
Oh. Everywhere. £4.75 for 250g on ebay. Actually, now I come to think of it, this stuff has been around for a while – I can remember it being on some sort of UK infomercial about 5 years ago.
Don't push your luck sunshine.
Another one of those robots that gets from A to B by asking strangers for directions
(from)
Yea, nice one. It's endearing the first time. Bless etc. Restores your faith in human nature dunnit. But the sixth time? The twentieth?
Eventually people are going to deliberately send these things over cliffs or under buses. Get them into fights with each other. Get into fights with them themselves. I know I would if they kept hassling me. Hasslebots, that's what they are. Potentially. Drive you up the wall.
This is pretty cool: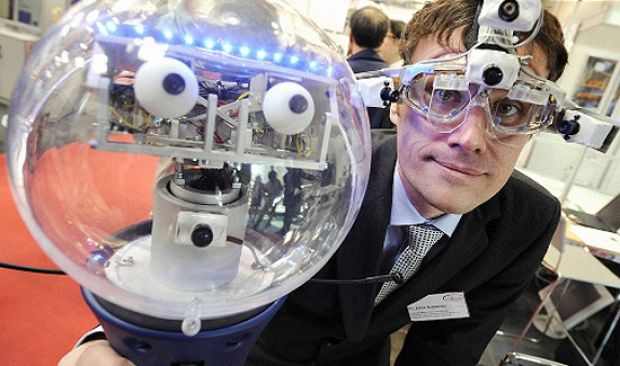 Not just because it has the coolest looking glasses the world has ever seen, but because it allows (potentially) you to control remote cameras without having to use a joystick, or by moving your whole head – makes first-personism in robots so much more intuitive.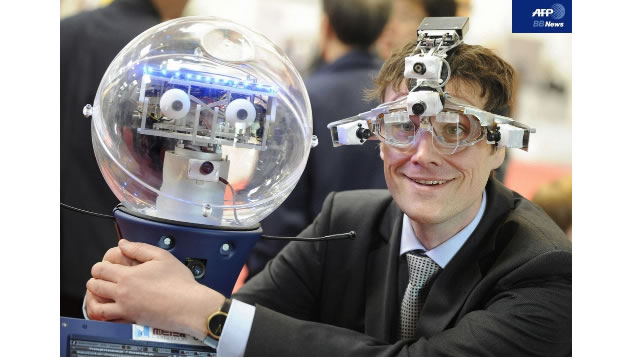 Unimpressed Robot is unimpressed…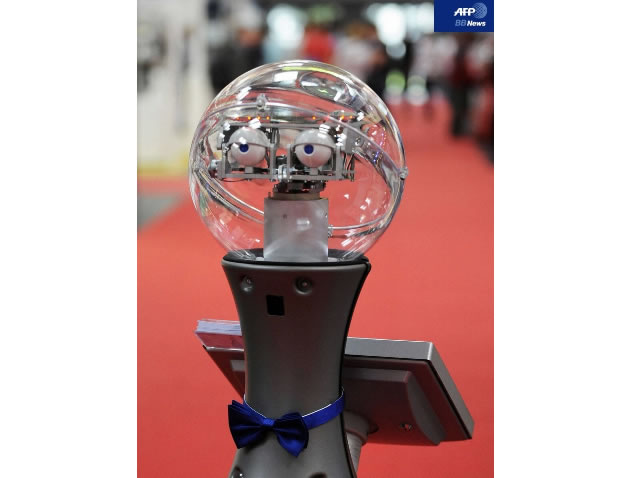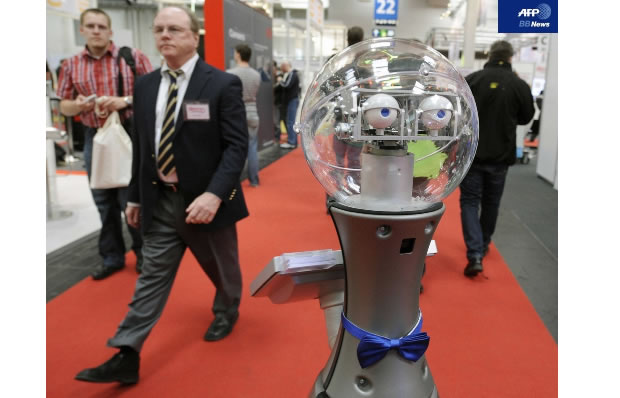 Ok. Even though in the last post I said I was trying to avoid constantly going on about robots, I'm going to go on about them again, because these ones are simply too amazing, and touch upon a number of my favourite concepts – eg: ideas from nature, anthropomorphism etc.

It has a snouty nose etc. Marvellous. They use 3D sonar to avoid collisions and talk to each other.
It comes from Festo - who are a bit of a powerhouse of innovation – the same people who came up with the robotic jellyfish
and the Fluidic Muscles – robotic muscles being a bit of a missing link that I was on about earlier – these are pneumatic though, so still have the same problems at the compressor end.
The robotic fin-gripper in the first video is pretty impressive as well – looks like the claw bit might be 3D printable… one of those things that you can kindof tell is 'right' because it's so simple.
I love people sometimes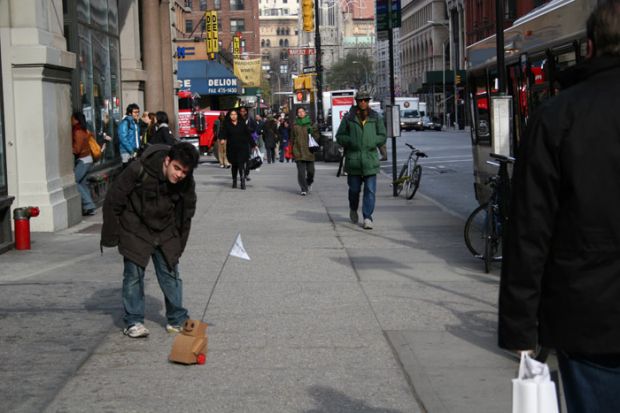 Just a little robot, going about its business etc.
Rolling at a constant speed, in a straight line, tweenbots have a destination displayed on a flag, and are at the mercy of pedestrians they encounter to read this flag and to aim them in the right direction to reach their goal (from)