Not sure why, but I found this to be quite riveting.
Yea, so obviously everyone's already gone on about this: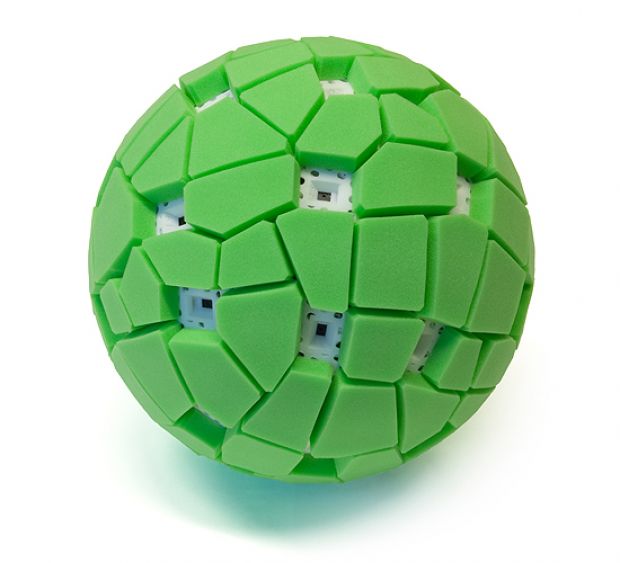 Which is a ball you throw up in the air and it takes 36 photographs that are stitched together by it's accompanying software, creating a sphere you can zoom in and out of. I think it has inbuilt accelerometers so it takes the photo at its Zenith… the age of sensors etc. Pretty cool – a bit like the opposite of those micro-planets I was on about before, but not really.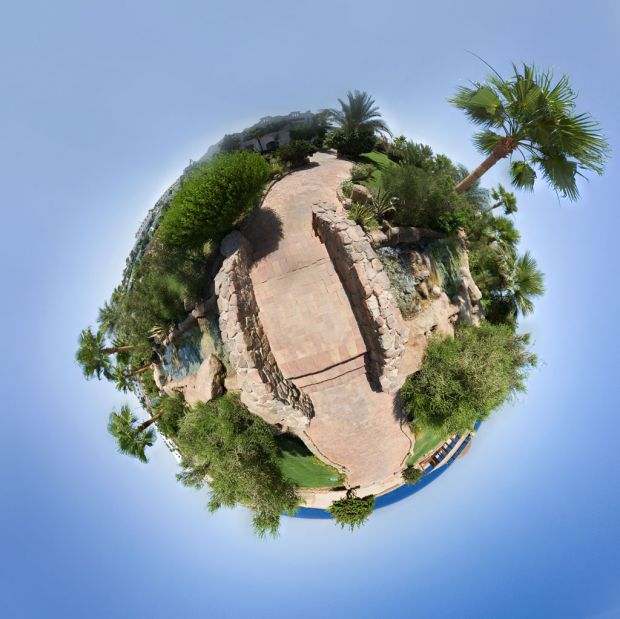 Those multi-depth-focus cameras have just hit the market (almost) as well… in a toy version basically.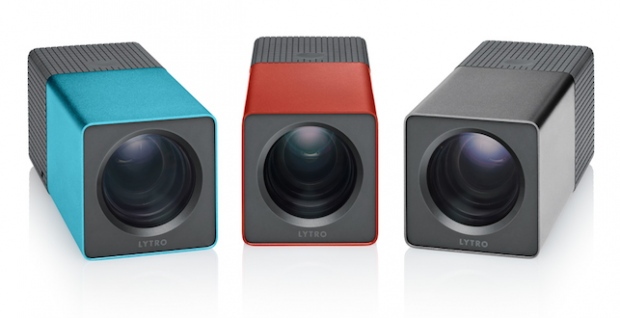 So that's kindof cool as well… although I have this sneaking suspish that it will be more of a novelty than anything. Photography is generally about directing attention… to a thing. Not to two things, seperately… although it would be kindof neat to be able to dispense with that whole focusing thing and still get a shallow depth of field. So maybe I'm wrong. I think the files are pretty massive though, and I think it'll be quite a while (if ever) that the quality gets to the point where the people who actually care about shallow depth of field consider it to be anything other than a novelty.
Anyway… add to that, this:
which has been doing my head in for the last couple of days because the tab has been open in my browser, and every time I start it auto-plays, and there's some shouting-twat who sounds like he's faking some sort of insincere sex thing… "Oooh ooh, more more" he goes. Something like that – although it IS actually shooting back at him with a paint-ball gun so maybe he's getting off on that. You go in as a normal human-being, come out "painted". A person of colour etc. Whatever – I hate that damien omen choir music as well. Having a whole fucking orchestra going off isn't scary. Total silence, with the sound of something dripping nearby is scary. Anyway. Cool floor… cool 3D projections, though possibly not quite as cool as this military sim thing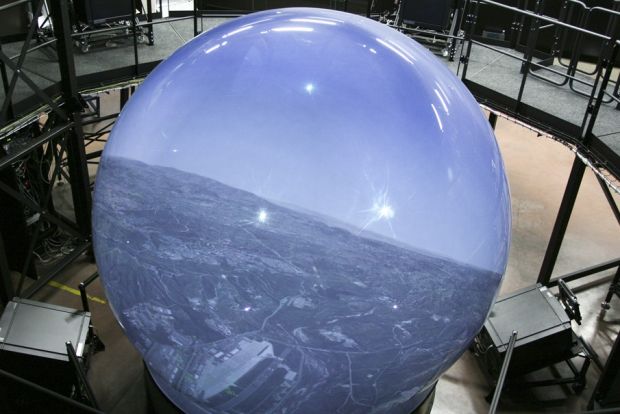 Which is a 14 10Mp projectors seamlessly projecting onto the outside of a sphere, while you sit on the inside.
Which is what it's going to be like when we do actually get proper space-fighters like the ones off Battleship Galactica, because normal windows won't work because if you're anywhere near a star, it'll go from blindingly bright to totally dark just by doing a roll etc. So what you'll have is cameras on the outside and some sort of stitched together monitor on the outside – preferably a sphere like the one above… and you won't actually need to be in the spaceship itself… you might just as well be flying it remotely, which means there won't be any difference between a simulator and the real thing.
All is simulation. This is a simulation now… you're actually a detached consciousnous remotely piloting a virtual representation of what you think of as "yourself", in an entirely artificial reality filled with idiots. Think about it. You know it's true.
Not sure about getting a twerp to introduce it… unless he actually built it himself, in which case I apologise, and cover myself in shame. He does that sort of patronising "explanatory gesture" with his hand that Robert Plant did in stairway to heaven, which is fairly annoying. I don't know why, it just is.
Still… lego. Check this out:
Someone's made their own lego-assembly-line, for sorting out coloured blocks. Bit rickety, but it works. I think the world needs (and is sooner or later going to get) a better lego for doing this sort of thing.
There are various attempts at it going on now… various plug-together electronic bits – littlebits being a notable recent example:
littleBits intro from ayah bdeir on Vimeo.
I'm pretty sure there are a bunch of extruded aluminum offerings as well… I happen to know this because I funded one of them on kickstarter. I'm not sure that these are "the future" though… well… not the whole future. Littlebits might be part of it.
I think what will happen is that the lego will be virtual. It'll be a set of designs for standard components that (just) work together. All the tolerances, and hole-sizes and cog ratios and whatnot will have been already worked out… and you'll be able to build something virtually, then either CNC it yourself, our buy the parts off the shelf – which might be cheaper because they're made in China by the metric ton.
A couple of days back there was a flurry of articles about this cute little desktop CNC machine. It looked a bit like one of the space-ships off the ill-advised late-period star-wars franchise. Damned if I can find it now. What people say about "once it's on the internet, it's there forever" isn't actually true. Stuff gets lost all the time. Try to find a tweet you made 2 years ago. See how you get on.
Still, never mind about that.
Building blockability is the thing… what needs to be built into this process is something (like software) where people don't have to re-CAD wheels, so to speak. Something where they can print out complete gearboxes without having to make all the little bits etc.
This blog post kindof started badly, then went to pieces – basically because I spent about 3 hours trying to find that little CNC machine. Incredible. Maybe I was imagining the whole thing.
Whatever. Here's a picture of a car made out of bamboo or something.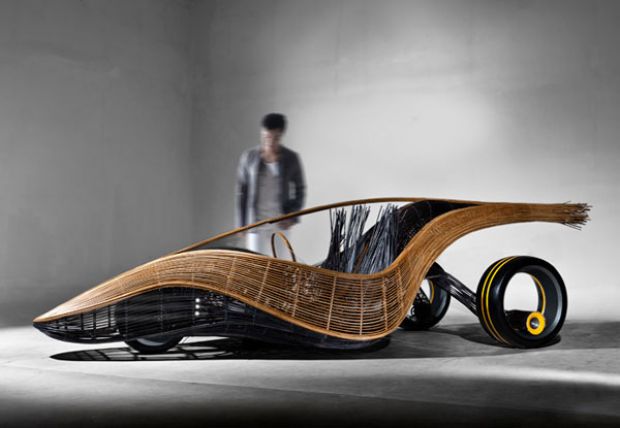 Which according to the blurb has actually been made – although that picture looks like cgi to me.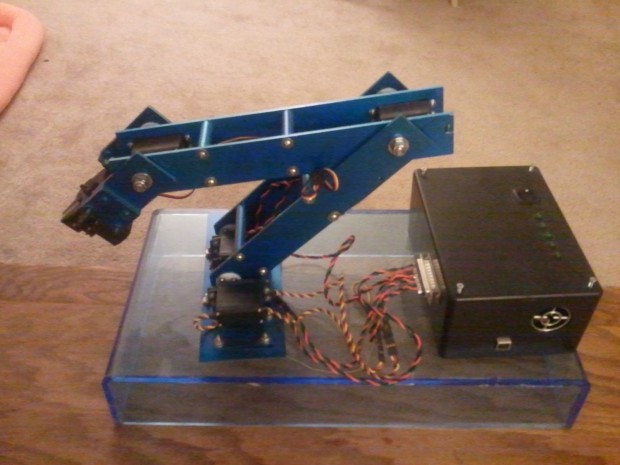 What's interesting about this is that it's controlled with… a graphics program. Blender.
Blender uses python as a scripting language, and python is able to escape from the box so to speak.
If I've got this right, blender can produce 3D output for CNC machines… and if it can control the robot as well, then theoretically, you could do the whole thing, from design to physical execution, within blender. All you need for CNC software is a blender plugin.