(via)
Neat DIY Hologram trick… even neater Leap-Motion controller. It's all going a bit sci-fi.
You can tell even without looking, that this is "affordable" in the same way that camera gear often touts itself as being "affordable", ie: it's unaffordable.
(via)
I find this interesting because of the interface though – very webby… but with manual operations that can be micro-tweaked in code after the fact. I think this is "how" machine-learning will be done in future… until machine-sensors get to the point where "objectives" can be learned… eg: "if you see a hole, counter-sink it" (rather than "counter-sink the following coords")… at which point a whole new level of instructions kick in… but I'm guessing the "finding of the hole" might be a similar sort of hand-holding learning process.
A wysiwyg for Arduino, I suppose. Or at least a jQuery for Arduino.
You may scoff etc, but Bill Gates' fortuned was made by bridging the gap between nerd-core and normal human-being.
This is interesting
The Art & Science of Touch from Siri Rodnes on Vimeo.
It's using one of those 3-armed robo-things that stack pancakes, but in reverse. Those are the things that I think repraps should be based on… once they've got their spacial calibration sorted out.
Speaking of which, have you seen this?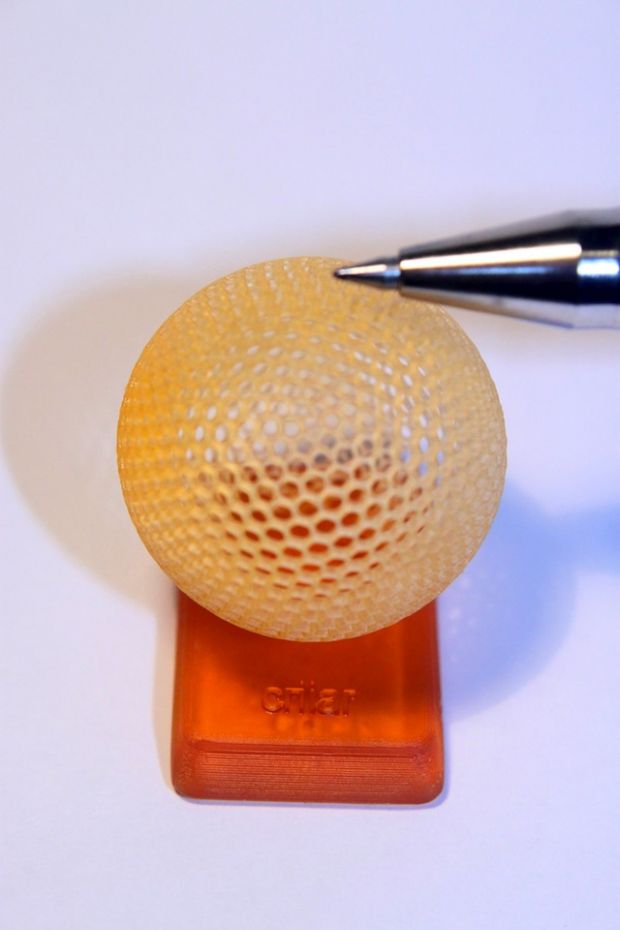 (via)
This guy's made a really really high-res DIY 3D printing machine… looks like it prints from the bottom, rather than layering on top. All is not well in IP land with this one though – he says he's going to a) release it as a kit but b) patent it… and there seems to have been some sort of fracas over the whole patenting notion. Intellectual Property in the shape of patents is a type of poison that contaminates everything that is built up on them… and if you're not rich enough to take Exxon to court, what's the point?
Anyway, progress etc here, http://3dhomemade.blogspot.com/
Joseph's Glove of Many Colours
Eventually Waving Arms Around Interfaces will come of age, and you'll just kindof swim in this sphere of digitised perception, where the machine can see and interpret everything you do. In the meantime though you'll need to wear batty gloves.
I still don't get the point of these though. If it was keyboard design instead of mouse design, it would be similar to having one key over there and another over here, and another one on the other side of the room etc etc. We should be moving less, not more.
Unless you want to wave your arms about of course, in which case knock yourself out. Litterally. Knock yourself out with your own wii wand.
W.A.A.Is are an attempt to turn knowledge work back into manual labour. Mouse-interface is kindof one dimensional, though, granted.
–
This kindof rings bells though:
When I was straight out of Uni and didn't give a toss about anything except playing guitar… but found myself working in the credit-card department of Lloyds, I used to fantasize about having a guitar interface onto a keyboard. I even made simulated strings with paperclips on the arm of my chair so I could practice archipeligos.
Although I'm theoretically stupider now than I was then, I can now see fairly clearly that the two aren't going to mix terribly well – because the interface wouldn't be happening at a physical level – there would have to be a link between the meaning and poetry of musical language, and the… well… RPG2 basically. Not going to happen. It's like converting your name to a musical scale. It is not (generally speaking) terribly musical.
Still – it does remind me of shred videos, which are so funny I can hardly believe it.
Interesting use of RFID to control a stereo
(via)
In which roteno.com creates the idea of Imperceptible Computing, in which all the smarts of a system are hidden within it – including circuits, interface etc etc.
Taking this a step (quite a big step) further… to an inevitable conclusion… an entire environment which is a meshed network of RFIDs (and/or Zigbys etc) and sensors that is aware of your presence and every movement etc, 24/7. A Guardian Angel of sorts – but best make sure it's YOUR guardian angel.
In the meantime (and straying into areas untroubled by the angelic footfall) is a variant on one of my favourite concepts – iPhone as interface to everything:
In which shouty blowhards pretending (or is it real) to be in a 90s Jackass type tv program for Fire-Nerds, provide simple, straightforward instructions for how to make a remote controlled car-bomb of the kind that would normally have required someone (probably quite young and gullible) with a beard to commit suicide. Think of the lives it would save. Kindof.
Still, what do I know. The video's been there for 5 days and has been viewed about 170,000 times. It has, as the saying goes, gone viral. They also provide a video for sound-triggered fireworks. What could possibly go wrong?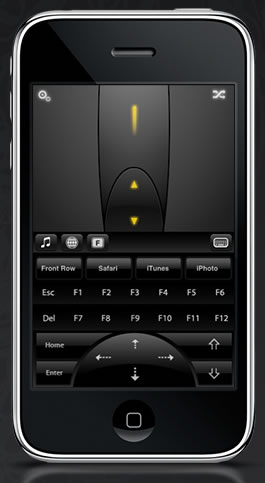 "Instantly transform your iPhone or iPod touch into an air mouse, trackpad, and wireless remote for your computer! Sit back and surf the web, browse your photo library or control your music player from the comfort of your couch. Our air mouse uses the built in accelerometer to translate your hand motions into mouse movements on your screen. It can also operate as a trackpad, allowing you to control your computer with a single finger. Suddenly your iPhone has become an essential part of any home theater PC and a presenter's best friend. Using an innovative application notification system, the iPhone will always know what applications are running at any time and show the appropriate keys for that program, providing you with a single screen for controlling ALL your media and web applications." – http://mobileairmouse.com
Another one – Waving Arms About Interface:
Which is actually pretty neat in some respects, though I expect it will make you look even more of a dickhead than someone with one of those bluetooth headsets where they wander along talking to themselves.
This won't be it though – augmented reality will either happen with sunglasses or contact lenses or… (don't laugh) direct brain interfaces… we're making our first steps in that direction.
And I don't think that the driver for augmented reality will be as a shopping aid – it will be as a tourism aid, and it will probably push tourism into places where tourism possibly ought not go. If you can rig a system where someone's sensory input is beamed up to the web (and to a limited degree, we can do that now) then you can have someone vicariously seeing through someone else's eyes. It's not entirely impossible that this will create an entirely new genre of sex (or violence) tourism.
Right now though… there are all these places in the world that I miss… and though I can now find photos on the web… sometimes web-cams, it would be so much better to have something like this
and actually feel the breeze and smell the… err… smells… etc.
I'm guessing that at some point you'll be able to hire tour-guides who will show you round without you having to get out of your chair. They put on a pair of glasses, you put on a pair of glasses, you pay them via SMS and you get to be a kid in the slums of Rio for a day. You get to see your favourite band, you get to go over Niagara Falls in a barrel… you could have a 747 where everyone feels like they're flying the plane.
You could swap glasses with your girlfriend. It could get well weird actually.
Ok, I think I've figured out Kindles. Why people buy them I mean. It's not because they're a reading aid, it's because they're a shopping aid.
If I had one right now, I'd use it. There's a book I'd like to buy… just to see if it's any good etc. My library hasn't got it, and if I had a Kindle I could get it right now, at less than the normal price, without any waiting around.
Apparently 10% of Amazon's sales are now via Kindle.
I used to know someone who had this Web 1.0 startup that sold "answers to questions via SMS". One quid a question – they had experts online, and an AI system for frequently asked questions… and people did actually use it. "are there any bars open in Wolverhampton after 11.pm", "who scored the most goals in the game last night" etc… and when I asked about the price – and the fact that this was all free on the web, she said that information wasn't the driver, situation was.
And so it is with Kindle I think. Mind you, I say this and I don't actually have one, so what do I know.