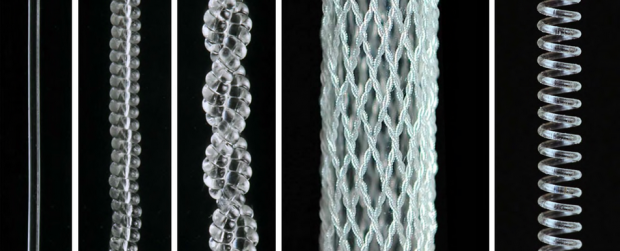 Researchers at the University of Texas have found that you can make incredibly strong artificial muscles by twisting ordinary fishing line until you get that spring-effect… then heating the result.
Here's one made into a fabric – I can't tell if the heat is being applied via the cross-stitching, or if (like the video under this one) it's actually built into the coiled fishing line. I think it might be in the cross-stitching.
But there you go – there have been a fair few artificial muscles before – but this one is really strong – 100 times stronger than organic muscle, it isn't prone to hysteresis, is scalable, and is really cheap. Interesting building block, potentially.