Ok… some time passes, time to recalibrate and regroup re: impressions.
The new laser-cutter is now making $. Using it to make linings for caliper boxes: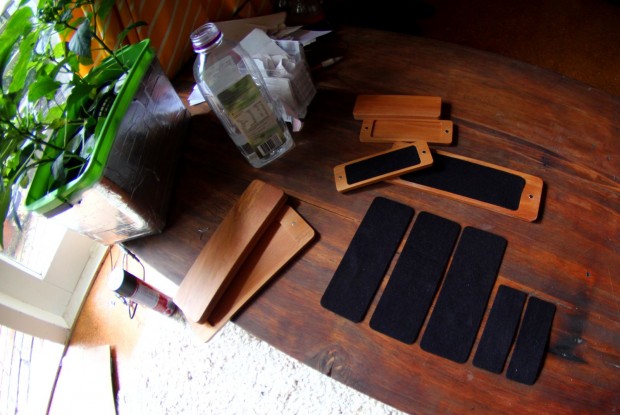 And I've made these little things to help with calibration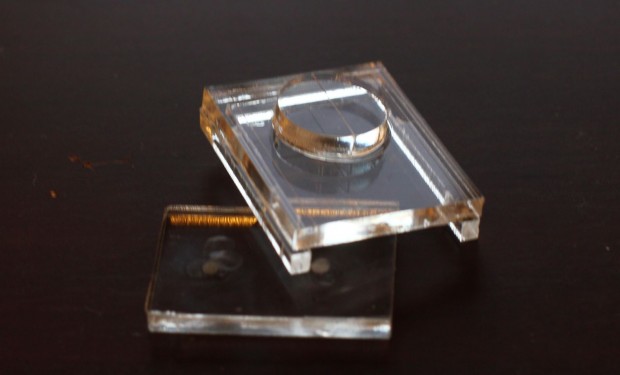 And 1/2 did a new business card…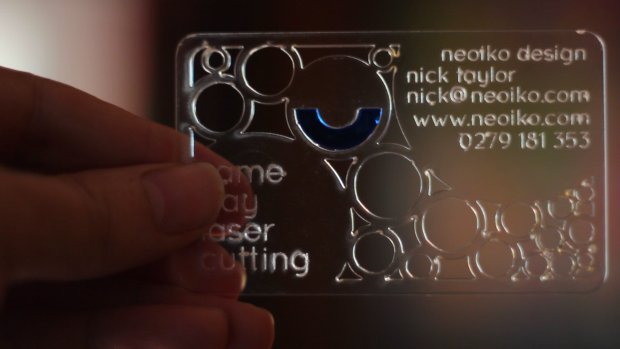 …but there's more to this stuff than meets the eye – it's doing this annoying thing where every new cut starts with a massive spike, that leave a hole. When you work with steel, you need to make a "track-in"… but I really don't want to have to do that with acrylic. If Ponoko don't need to do it, then neither should I. Off to the laser-cutter forums go I then.
…
Still… the most major second impression I get from this bit of kit… is the (waiting) power of it… the power to make something… then click a button and make it again. And again. And send that file to someone else and they can make it. Not the right size? Scale it. Press button. Done. Different material? No problem… click a button, done.
I know this is kindof pointing out the obvious – but this is the first time I've really felt it… when digital fabrication hits the mainstream it's going to be a tsunami. Entire industries are going to be knocked out of the way… and new industries created I guess. The copy-monopoly people are going to be utterly incontinent – but like, fuck them. The technologies for oppression that these people are co-creating are such that not only do they not deserve to be in business, they don't deserve to live.
But… still… there it is… waiting in the wings…
… Download a design… click a button. Done. Want another one? Click a button… done. Want to sell it? Fine… go for it, but you're competing with people who also have these machines… and what do they do? Click a button. Done.