Firstly, this:
Which is a Kickstarter project from New Zealand… achieved with the help of a US partner – because Kickstarter is US only… or was… Kickstarter is (as of this month), UK (and I think that means EU) capable as well now. Kickstarter UK pulled down about a million dollars in its first week.
I like this mirror thing – because it's something I've attempted to make myself, and it's actually pretty difficult. I tried to make one out of a dentist's mirror, and a computer hard-drive… neither of which worked terribly well (apparently you can make laser-cutter mirrors out of hard-drives). To a make camera-capable thing though, you need special mirrors and special lenses… and according to this video, special software as well. It's not as easy as holding a mirror up in front of the lens.
I suspect that one of the main uses is to take photos of people without them knowing. The universal panopticon just got a little smarter. People can now take photos and videos without it looking like they're taking photos and videos. With these you can use Augmented Reality apps without looking like a doofus. It removes the Segway Factor from AR. I think this little gadget has wheels.
I'd buy one like a shot, except that:
I don't like this mirror thing because it's Apple-only, and Apple are on the wrong side in the war on open computing. Apple is the Monsanto of tech. They're actually more despicable than Microsoft – and that takes a bit of doing. If I had my way, trying to take control of the root would be a criminal offense – on a par with planting malware on a machine… which is exactly what it is. It's baked in malware. As far as I'm concerned, Apple are a criminal organisation – and it's not because their products are made by slaves, and they only pay 2% tax. Taking control of the root needs to be up there with "thou shalt not kill".
But other people either don't know or don't care… so the vast majority of "Smartphone Accessories" on Kickstarter are iPhone only.
That little Robot (Romo? Roveo) – whatever is now back for its second round of Kickstarter funding – something that triggered me asking for my money back for the first round – because I "invested" in one of their robots, and it didn't work. They sent a replacement, that didn't work either. To be fair, they've behaved in a completely helpful and professional matter, apart from being incredibly slow to respond. I wish them well… their new offering however is iPhone only, because apparently their developers ran screaming from the room when it was suggested they do something for Android.
When I asked the Hilo guys about Android, they said "we're releasing the schematics, so if you want to make your own version to fit your own phone, you can". I think you'd still need the app… no word as to whether there's an android version of that… but the idea of 3D-Printer-Capable adaptability built into the design/offering is an incredibly powerful one I think.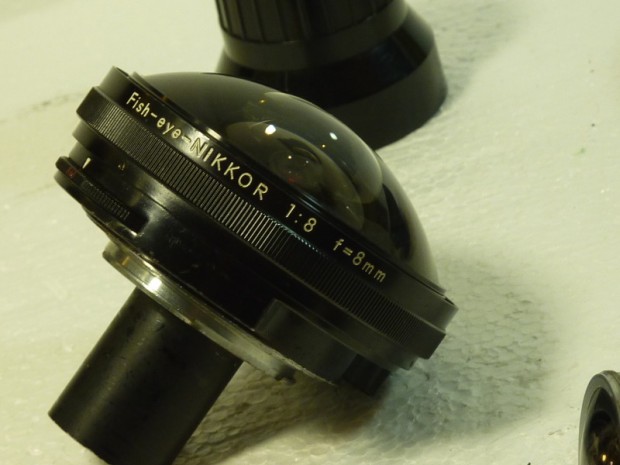 And that, is (now I've finally gotten to it) the whole point of this post.
It'd already crossed my mind that there are vast fields of possibility using rapid-fabbing technology to get iPhone accessories to fit Android phones… similar to the way that the company that created Pinterest knockoff Pinspire, has made hundreds of millions of dollars executing the formula: Find an app that is US only; make a non-geo-crippled clone; sell it original app's owners… this could also be done for Android users wanting accessories that are only available on iPhone… and in fact, rapid fabbing might be THE only way of doing it practically. There used to be (and probably still is) an open-source library (in the shape of a giant XML file) that contained the screen specifications for every cellphone, back in the days when screens were the size of matchbooks. I can envisage something similar for hardware… a library of every phone or arduino/Pi variant… so the people who invent things like the Hilo, can provide the vitamin parts (mirrors, lenses) and create a couple of mounts for popular devices… then on their website, host a user-contributed library of CAD files for people with less common phones to print their own.
For quite a while now, I've been saying "the only thing that repraps produce that's actually useful, is reprap parts"… but I'm (personally) finding that that is beginning to change… because there are things that either don't exist, or are impossibly difficult to find. I can think of 3 of them, off the top of my head, that I could use right now… daft things like a panel-mounting for micro-usb socket. You can't buy them. No idea why not, but you can't. Inline sockets for fig-8 mains plugs is another one.
It may just be that the killer-app of 3D printers is creating adapters/housings for vitamin-parts, not just for repraps or phones, but for everything.
So maybe that's what this is useful for.
—
PS: Bet you can't guess what that random photo of an old 1960s fish eye lens is…
… it's a Nikkor 8mm f1.8 1:8 Fisheye Lens Nikon F2 Mount…
aka: HAL 9000