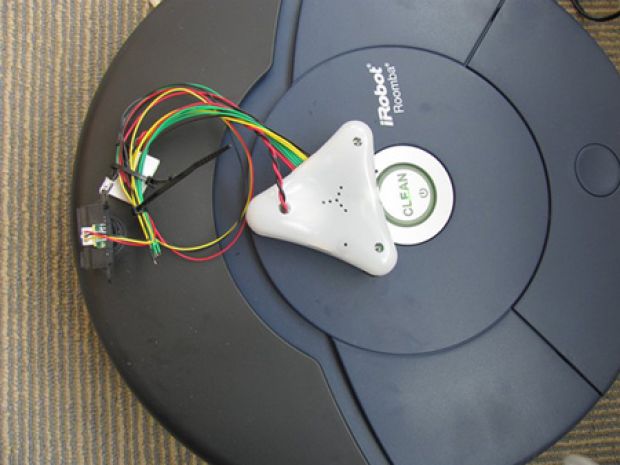 (via)
Looks like a thing that you can plug into pretty much any device that is controlled with IR (or a serial port), which allows you to control it with a computer or smartphone… which means it can be programmed. It also has movement and light sensors built in.
Unfortunately, it uses Java as a programming language, so it's not going to catch on… well, not until someone writes an API layer onto it which allows it to understand languages that people actually use – probably JS, Python or PHP.
Still… really cool idea.