Electric Shoes: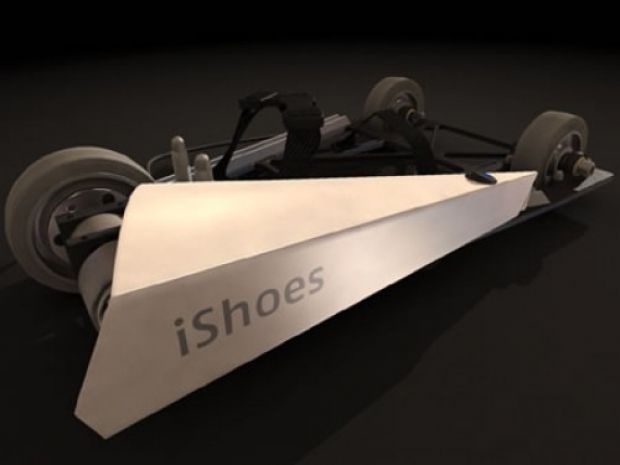 " the iShoes have a powerful 500 watt motor that can take you up most hills." – – hackedgadgets.com
Cool. I wonder if that means that when you're going back down hill again, you can charge the battery in your light up in the dark coat…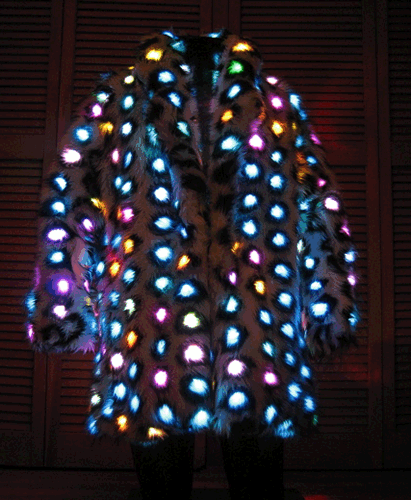 It's a funny one is electric clothes… Arduinos have a special clothing variant I think… it's an idea that's been around forever (well, since Dune), always circling and waiting but never quite arriving. I guess washing might be a problem. Could be useful for medical diagnostics though maybe. Clothes that change colour when your blood pressure is getting to high. Turn black, when you're dead, or a goth or something. Light up with loads of flashing lights when you've gone a bit mad.
It's got to be useful for something.