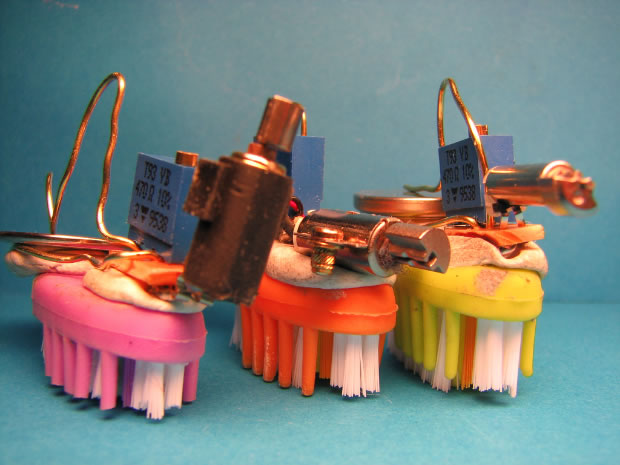 (from : Flickr : fdecomite)
I've noticed that when a new idea turns up, often it's immediate use is as a toy… which I think is a useful creative path – "play" gives people a consequence-free medium in which to experiment with things. I went on about Bristlebots a while back, apropos of nothing… just thought they were a neat idea and that it was cool how the bristlebot meme propagated.
Now it appears they may have a useful application – in a theoretical sense at least… as a means for launching spaceships. I kid you not. There has long been talk about the use of a space-elevator for escaping earth's gravity – basically a long cable that is held in place by the centrifugal force of the earth spinning. There was always a problem however with how to propel the car/ship.
It turns out that a guy from the EU Space Agency has demonstrated a possible method – using bristlebots… but instead of vibrating the bristlebot, you vibrate the thing it's standing on – in this case the cable.
So there you go.