Sooner or later I'm going to get some glasses like these: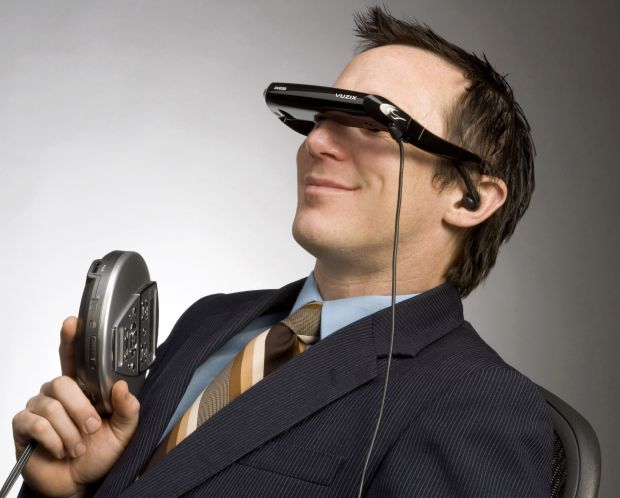 And I'm going to blu-tac a webcam to the front of them (yes, this one), and plug it into the glasses so they work just like real glasses except everything will be a bit pixelly.
That would be cool. I might look like a bit of a twonklet, but I look a bit of a twonklet anyway… and I wouldn't care because I'd use the technique in this tutorial here to basically edit out all the idiots in the world (also wearing these glasses).
Then I'll wander about the place banging into people who aren't really there etc.
Actually, there used to be this poster or something entitled "How to make yourself invisible", and the picture was of a homeless person… kindof a guilt-poster type effect, a kind of irony of which is that in certain respects, if you're homeless, you want to become invisible, so you won't get hassled. Which is why I found the following video quite sad, even though it's a pretty neat thing to make.
I think a homeless person living in this would become an instant hassle-magnet – both from the police and the other vermin that you're forced to deal with. When I lived in Camden in London in the 90s, the people begging in the doorways up Parkway were charged "rent" by stanley-knife carrying scum who would take a percentage of their money.
The biggest problems people face are generally other people, and the closer you get to the bottom, the worse they become.