Further to the Open-Source Space Travel thing…
… some peeps have built a 1/10 scale Saturn V Rocket (36 ft tall) and are launching it in Maryland US on the 25th of this month.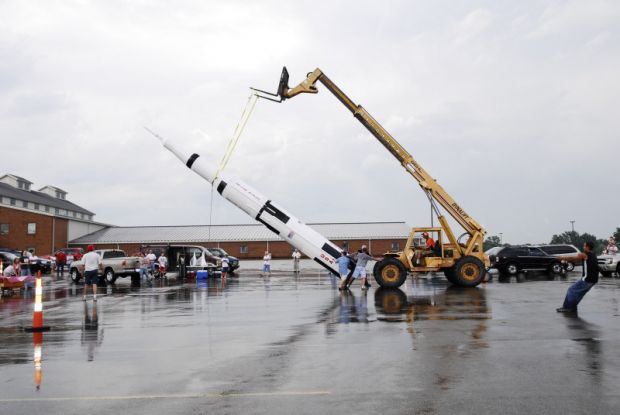 Which is pretty cool.
I can remember when the first one went up – I was at kindergarten in New Zealand… and the teachers made a giant one that went all the way up to the ceiling. I was incredibly impressed.
This is almost a continuation of "everything comes true in the end"… the thing where every science fiction technology is eventually created… only this one isn't science fiction… unless you talk to conspiracy theorists etc. It would be quite funny if a load of amateurs did go up to the moon to find that actually, the first time was staged, and actually, they're the first ones there.