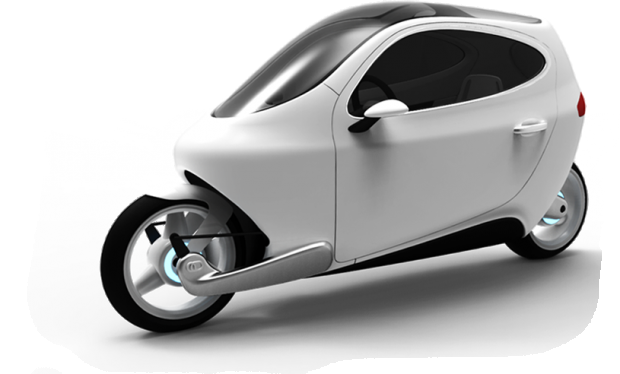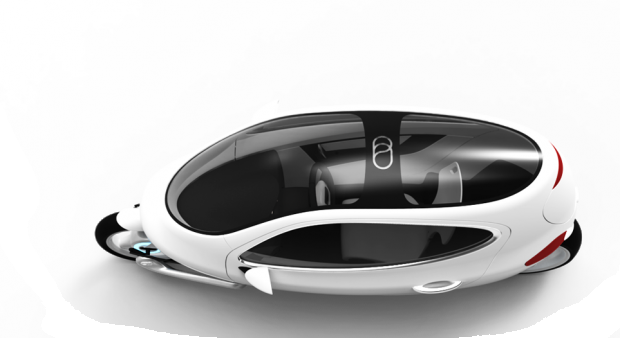 It's a covered bike that you can't push over, on account of it having Segway-style balancing smarts… though personally, I think I'd have just added another wheel, so a) there's more room and b) it won't fall over when the battery dies.
I'd make it a full Aptera in other words.
Looks pretty cool though – not quite a teapot car… though possibly a teapot-car designed by Apple, cut in half.
Looks like they're semi-crowdfunding as well… or at least there's an option to pre-order… though from the look of the glossy pics, they've got a fair bit of money behind them already.

They've also got Amory Lovins on the board… so there's a pretty good chance this one could go off. If they take my advice though (and they won't, no one ever does), they should pilot it somewhere like Niue…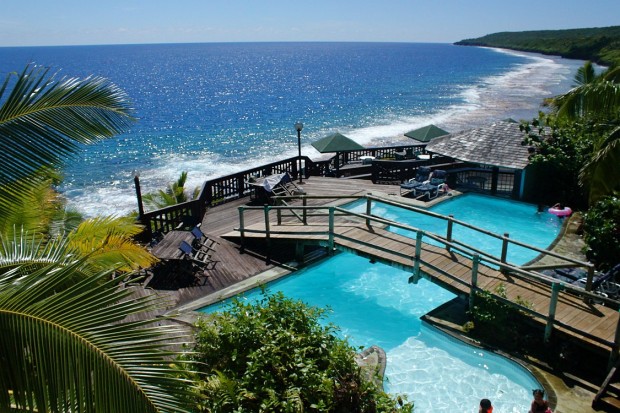 … because innovation on this scale in first-world countries happens in spite of our governments, not because of them – and to launch something like this you'll need about a billion dollars to get through the red tape. Launch in a Favela somewhere (not that Niue is that exactly… it's a low-crime-zone) and your biggest problem is slowness of supply-chain. What you won't have though, are regulations set up so only massive corporations can play.
So that's my advice. Similar to tax-havens, I'm 1/2-expecting the emergence of innovation-havens, where govt/corporate sclerosis, and the mental-illness known as "IP" is deliberately held at bay.
Someone, somewhere else said that a possible future pattern is a drift away from "nations" (which are a relatively new phenomena in any case) back to City States… so I'm kindof imagining a city-state on an island.
It's hard to imagine this ending well actually… though maybe islands of sanity will catalyse sanity elsewhere.