which is a roomba rigged with a camera, that cruises round your place indexing your stuff so you can google it later…
… gets together with the new suite of MakerBot enhancements, not least of which is the new scanner… although it's really just a scanner framework – but I'm guessing it'll be all it takes to push people into thinking "I could do that"… and they do…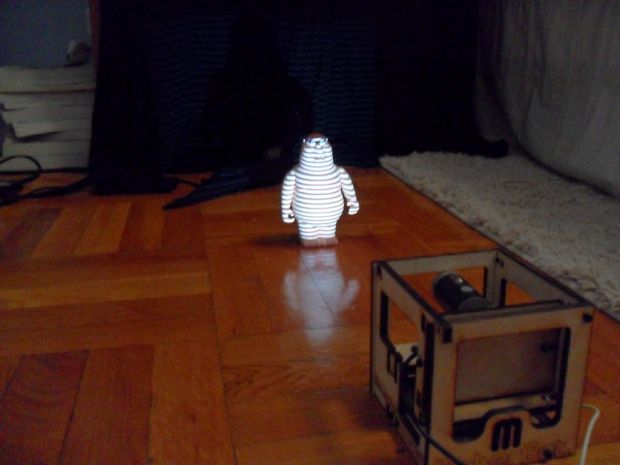 … and together create this little machine that cruises round your house when you're asleep, duplicating your stuff.
"Cool" you think. "It's duplicating my stuff"… not 100% what you wanted, but whatever. It seems happy enough. Leave it to it.
After a while, a nagging suspicion is confirmed… it's seen itself in the mirror. Now there are two of them. Ok. No worries. It's obvious which direction this one's going though… 4, 8 etc. It's going to get out of hand. Cute at first; rapidly turning into a nightmare. Something will have to be done.
So you do it – by the time they get to 16… you cut the power… then quietly scrap all of them… except one. Hide all the mirrors. Can't have that happening again.
Right. Trash out on the street. Job well done. Dusting hands etc… and walk back into the house to find a duplicate of yourself sitting on one of your sofas, watching your TVs.