Closer, closer…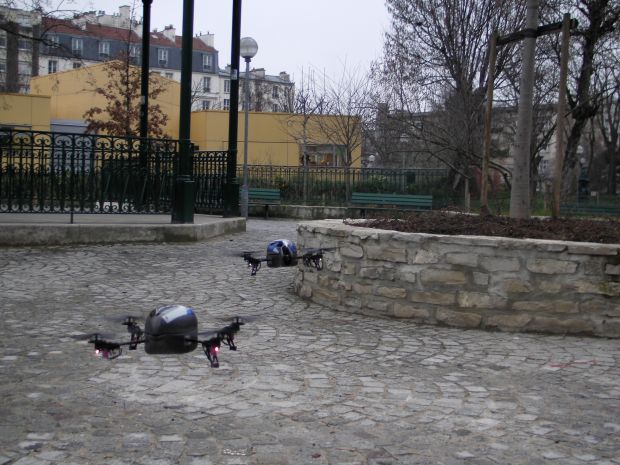 A tiny French microcopter that's getting spookily close to the thing I described last year… and have been going on about ever since… first personism… Tourist drones… Spy drones, and iPhone as controller for everything.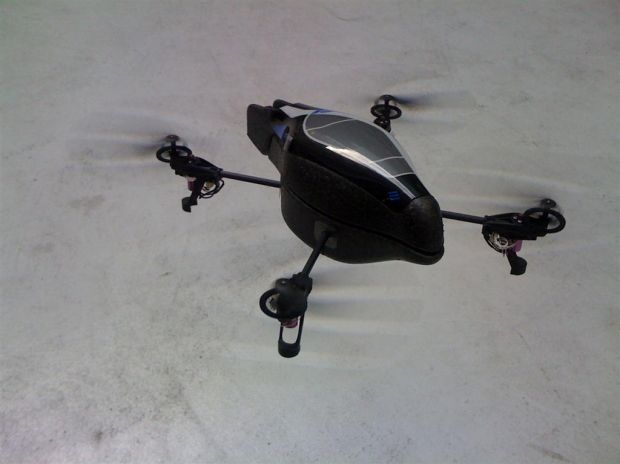 This one ticks a lot of boxes: it's packed with sensors for flight stability, augmented-reality-capable, first-person POV, controlled over wifi via iPhone's tilt-sensors, open-platform for developers. AND IT RUNS LINUX
I also love the fact that it's French – because the French really were THE aviation pioneers… and I do so love seeing high-tech gadgets flying over cobbled streets :)
(obviously being a New Zealander, I do also have to point out that Richard Pearse flew a plane before the Wright Brothers… but apparently the Brazilians also have a claim for this one. Morphic Resonance etc. Parallel Evolution. We're all eyes in the same head)
Anyway, back to the Parrot… various things can be gleaned from the specs over here…
– 15 minute flight time
– 90 min charge time
– 18 km/hr
– 360g (is that about the same as a can of coke? Seems heavy to me)
– 640×480, 15fps video
– 45cm x 29cm
and so on. Other things I'd be interested in are flight-range and load capacity… ie: how much can it lift? And the obvious ones… how much are they? Where do you get them? As far as I can gather they're not on general release yet, although there's a lot of videos and photos and so on.
So anyway… brilliant. Love it.
Further boxes to tick:
– A 'glasses' display so you actually feel like you're the… parrot.
– bifocal/3d vision.
– the ability to control peripherals etc.
– solar charging? Solar is pretty weak mind.
(bit of a longer-shot)
– the ability to place an iPhone (and by that I mean android) on the device itself… so the brain of the copter becomes another iPhone… rather than being essentially a thin-client, which is kindof what it is at the moment I suspect. A longer shot though granted – rightly or wrongly, I just have this instinct about this.
In addition to this, there are all the usual pressures – better resolution, faster, stronger, smaller, bigger etc etc… these will evolve over time though.
I'm not sure how 'open' the software etc is, but this really needs to be (and will be whether they like it or not) a platform rather than simply a device. From the look of the site, they're investing a lot of headspace into augmented reality and gaming… but I think this gadget is more useful for interacting with the real world, rather than turning reality into a game-zone.
As a platform, controllable over the web, the possibilities for this are absolutely huge.