Swedish Microhouses: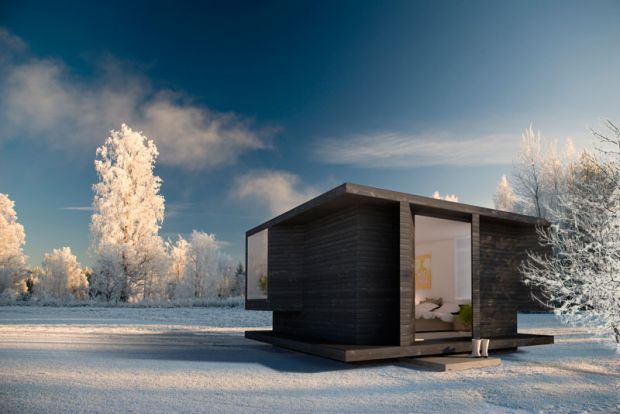 Or enchanting drawings thereof, each with a (de rigeur) million dollar view.
What I find interesting about these though, is that they're designs by "some of Sweden's best architectural firms" specifically commissioned to fit within a 15m by 15m 3m by 5m space… and if I've got this right (it was faithfully reported elsewhere) this is to escape the strict regulatory framework that large buildings need to comply with.
This reminded me straight away for the reasons that this was built with 3 wheels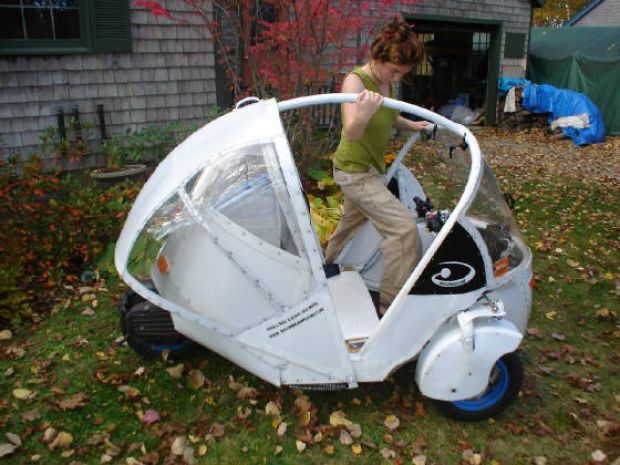 If it has 3 wheels, then legally it's a motorbike so you don't have to be dealing with all the regulations that come with cars that would make innovation prohibitively expensive.
It seems that there's this thing going on where innovation is happening in spite of rather than with the help of the legal frameworks that we have in place.
Which isn't to say that all building regulations should be thrown out the window – when a force 6+ earthquake hits New Zealand (which they do periodically) cups fall of shelves. Everyone is a bit shaken. There's talk of "the big one". When the same sized quake hits Greece or Mexico, apartment blocks fall over and people are killed.
I'm fairly committed to the maxim "Rules for Corporations; Rights for People", and I've very wary of the right-wing meme of "small government" which is basically slight of hand for weakening democratically mandated control over corporate power. (which is why corporations pour billions into the think-tank led propaganda machine to promulgate this idea).
But I think maybe there needs to be some sort of "fair use" angle on individual human innovation. Fair enough – we can't be endangering other people, but we should be allowed to endanger ourselves.