This is one of my favorite sites.
It's a massive list of predictions made in science fiction… tracking which ones are coming true. The military bit reads like a Pentagon shopping/fantasy list.
Here for example is a thing about Read/Write brain electrodes: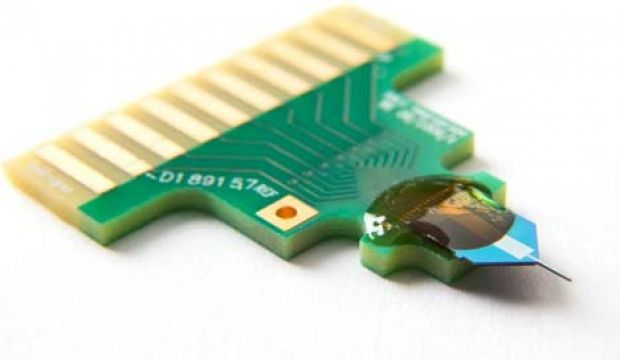 As forecast in:
Heretics of Dune, by Frank Herbert : 1984
Oath of Fealty, by Jerry Pournelle (w/L. Niven) : 1981
Neuromancer, by William Gibson : 1984
Death by Ecstasy, by Larry Niven : 1969
and now "IMEC, a nanotechnology company out of Leuven, Belgium, reports that it has developed a new process that supposedly can improve electrode resolution and sensitivity. Using the new technology, the company built a prototype probe that can simultaneously read and stimulate brain neurons, paving way for smart neurological implant systems that can quickly react to a detected stimulus."
Although this still looks pretty invasive and scary to me. Wouldn't it be better to de-couple the plug from the probe?
Anyway – www.technovelgy.com is devoted to a couple of my favorite concepts – that everything comes true in the end… and that any artifact imagineered in a science-fiction story is automatically a self-fulfilling prophecy – assuming the story becomes popular enough.
Ironically, William Gibson from the list above says that he's not going to write Science Fiction any more because the future has become too unstable to make predictions about – The Science-Fiction-Singularity. It's here – the present has caught up with the future… and it won't be long before it leaves it behind.