I knew I'd seen it before somewhere: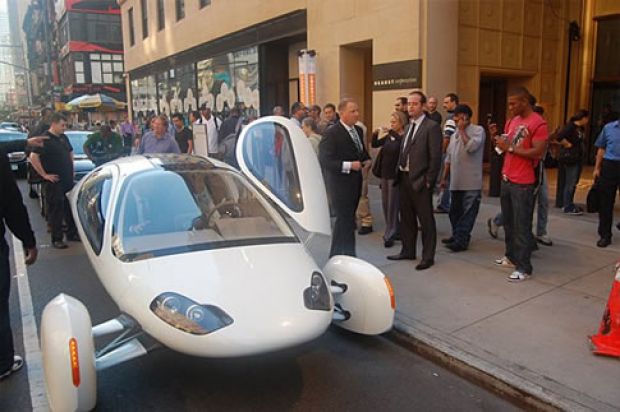 k'in gorgeous:

(igg.org)
from the 20s: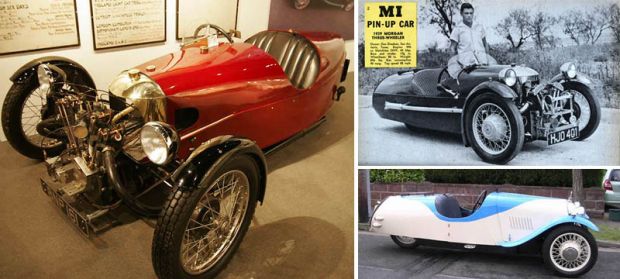 (from darkroastedblend.com, which is an excellent site – there's a whole load more photos here, including making-ofs)
This one's from 1979: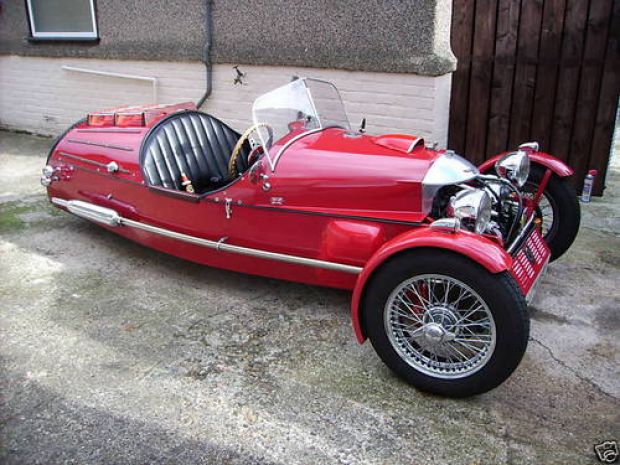 (car and classic)
And Morgan are still going – though I must confess that I prefer their vintagier looking offerings.
What's the bet, that when electric vehicles get fully underway, you'll be able to buy Sound/Feel emulators (a bit like vintage-amp emulators that you can get for guitars) that make the same sound and vibrations etc as the real thing.
This one (the Morgan I mean) could almost form a design genre all of it's own – like steam punk, but applied to 1920s racing cars, all chrome and leather and general shineyness – there have been a couple of tries at this, but they've never quite pulled it off… Too much modernity and not enough attention to detail… and materials (when you come down to it) have their own personalities. To make cars that look like this, I think you have to start with wood.