Like most people, I can't wait for smellovision to finally arrive, although even at its best I imagine it will be a profoundly unpleasant experience.
I like the idea though – of a sort of camera that not only records vision (bi-focally, 360 degrees) but also does sound, smell, movement… etc etc. An full-spectrum sensory recorder. A detachable head. Again.
So anyway, this thing turned up recently which isn't a smellovision machine, but a very photogenic way of measuring smell components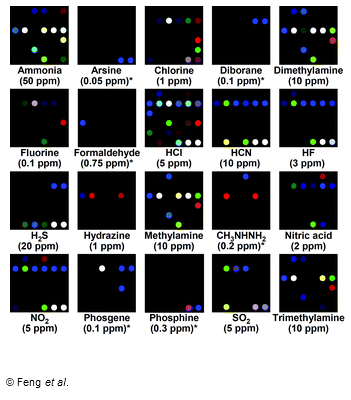 And maybe if you can do that, it's possible to push it back the other way and actually create the smells.
Ok. A long shot.
It reminds me of something though… can't quite put my finger on it.
Something it's not though… but could have been is the Damien Hirst thing that is now safe and sound on the surface of Mars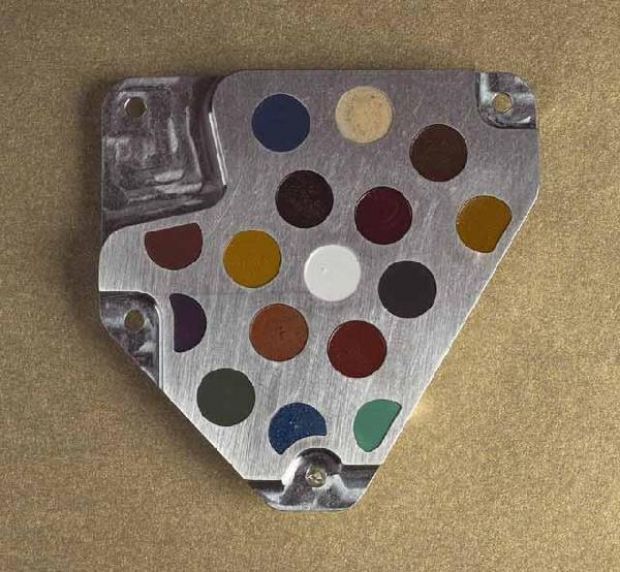 And is now definitely worth more than the cost of the sending it there in the first place – which was only a million quid or something.
It's a bit of a shame that it didn't phone home… but… its value probably always was going to be something other than scientific. It's a story thing.