My ongoing fixation with 2-Dimensional media projecting into 3-Dimensional shapes continues…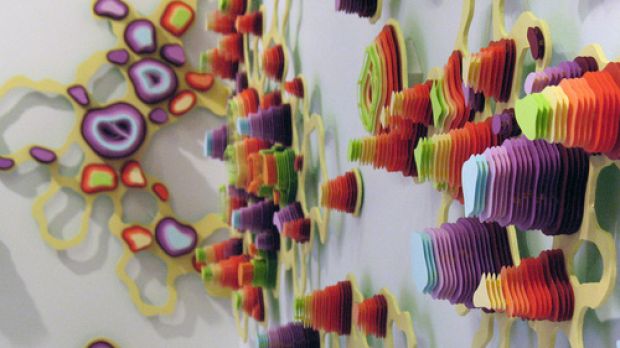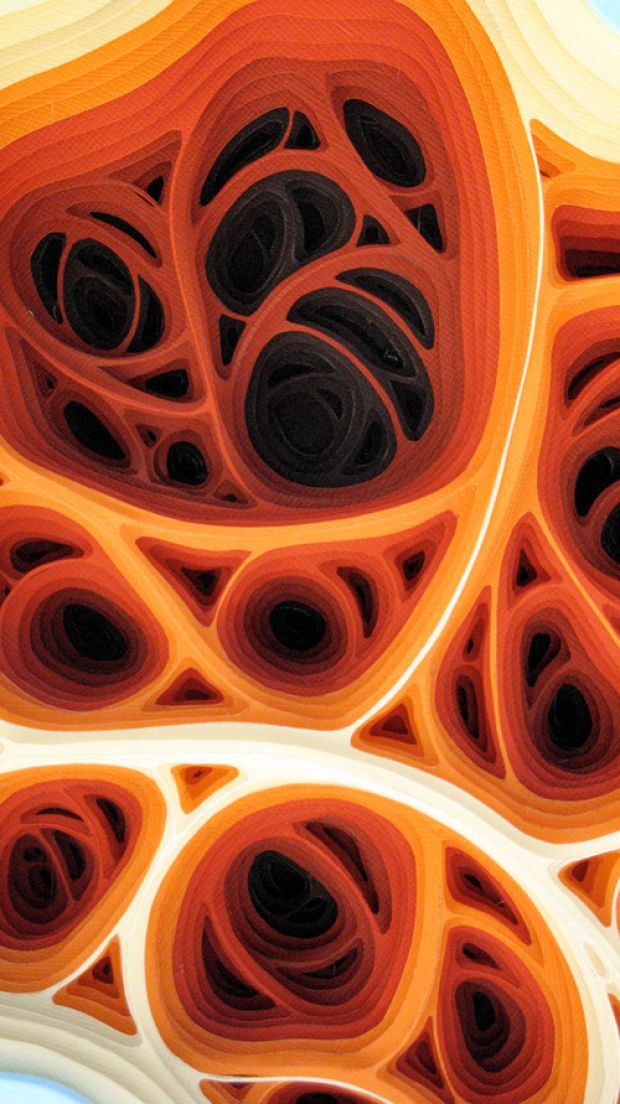 From Charles Clary @ Society6.com via notcot.org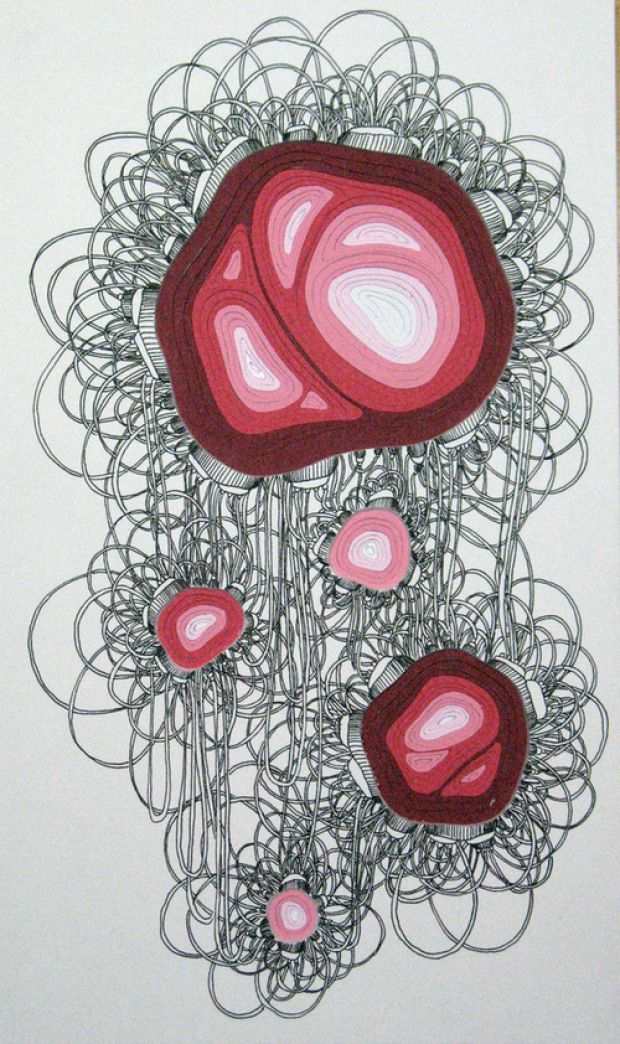 Excellent. I like art that looks as though it might be edible. I had carpet that was a bit like this once – when I was going through my squatocracy phase… I managed to aquire a load of carpet offcuts from some billionaires yacht (a Getty or something) – wasn't big enough to cover the whole floor, so I made it into layers… like a carpet lava-lamp that was about 10 layers deep where it touched the walls. A bit like what the Pink and White Terraces were like in NZ, before they were destroyed etc.
—
Modular cloudy whispy papery thing with shapes etc.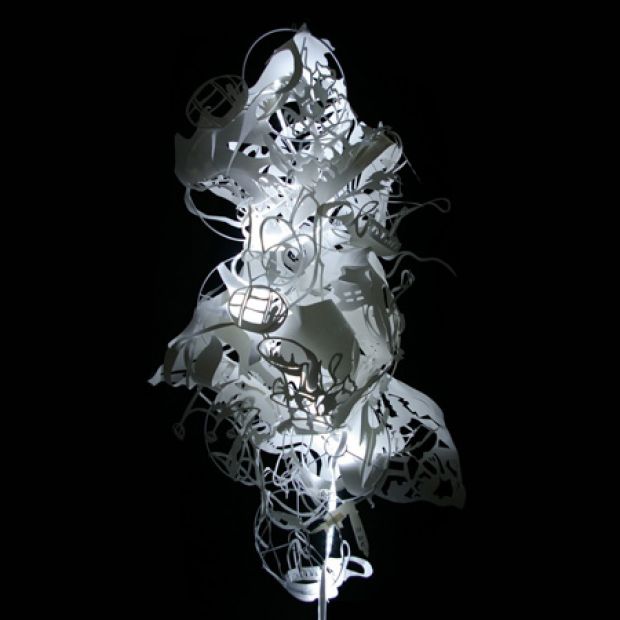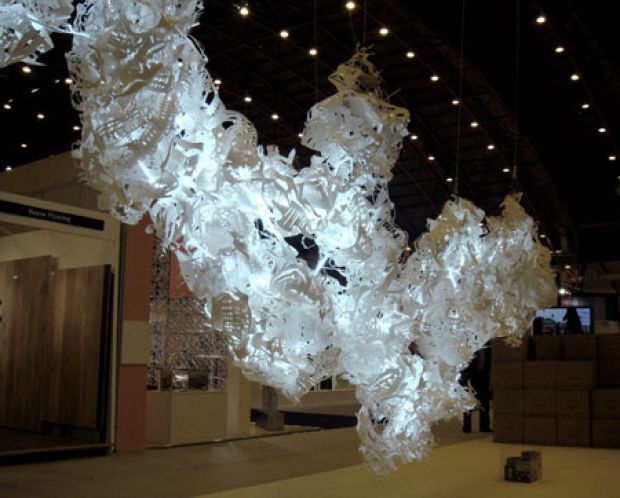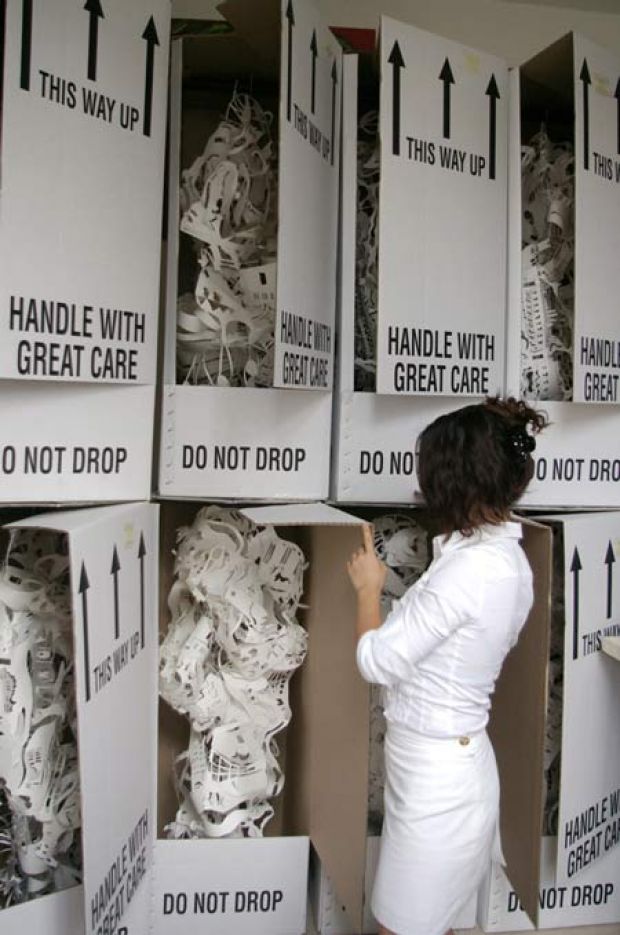 "All handmade with recycled paper, 'Cloud Walk' celebrates the spatial relationship between people and the city – the existing, proposed and imaginary London.", it says. Really? I thought it looked more like a "Modular cloudy whispy papery thing with shapes etc"… but like, I never went to art-school so I never learned to talk.
Still… fantastic. I love this stuff.
Ok… I've bungled. I'll admit it… I thought I had three things to show you, but I seem to have lost one (the browser tabs of my mind are scattered hither and yon, piling up on dusty shelves like gloomy amber specimen-jars in a Victorian apothecary)… so instead of another flatland thing, I'll go for the batty art of Nik Ramage, who makes such gems as finger-drumming machines…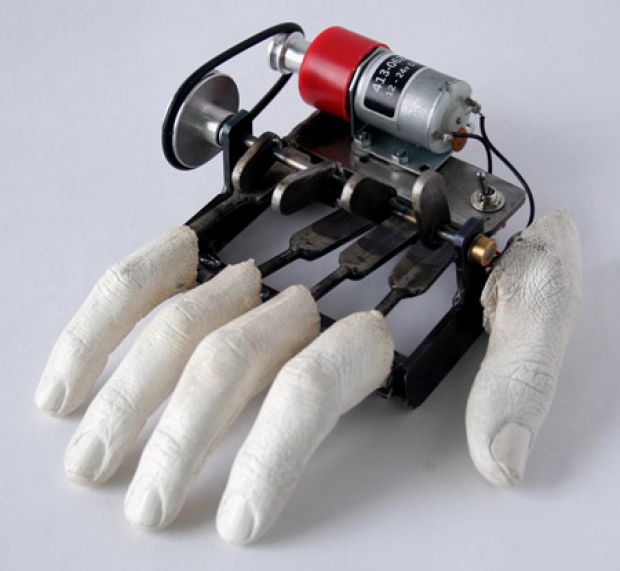 and gadgets that pull their own plugs out…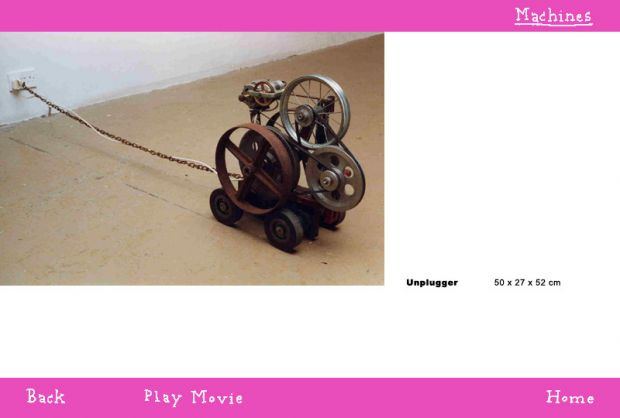 From Dezeen
and so on. Marvelous. There are loads of videos on his site, but they're not youtuby so I can't embed them. The picture above is a bit weird as well.
edit
Ok – I've remember what the other flatland thing was now…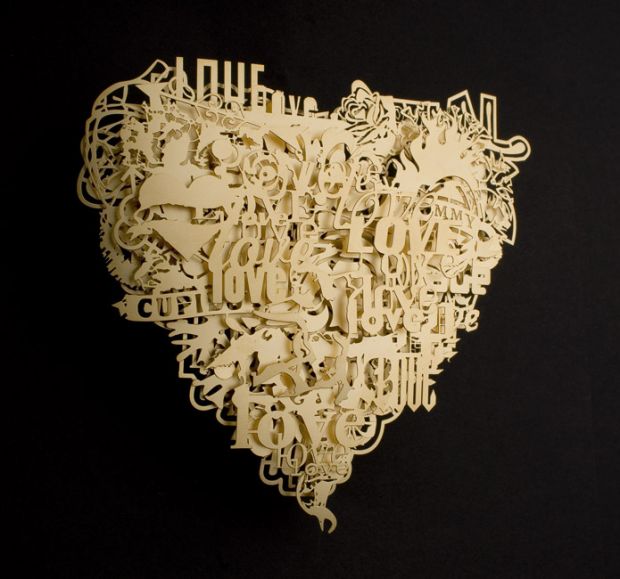 from Tjep… which is quite an interesting Design Co from Holland.