http://www.statebook.co.uk/ is what things would look like if The Black Spaghetti Monster started behaving like The Blue Spaghetti Monster.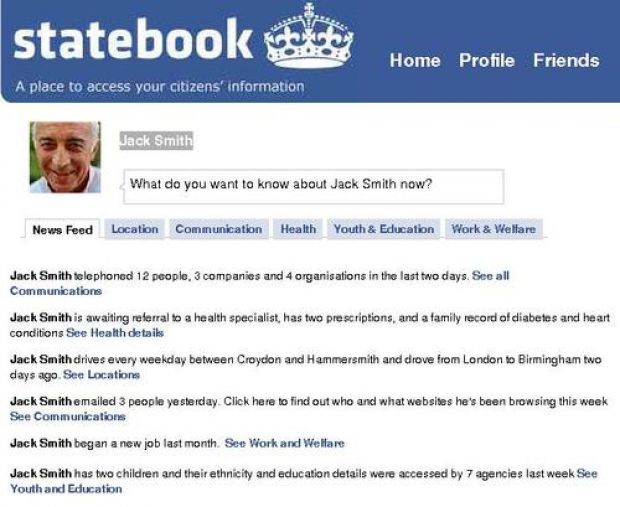 (via)
Remember, if you've got nothing to hide, you've got nothing to fear.
So a government as secretive as ours must be scared shitless right? Of who? Of us? Fair enough too… because I think it's time we took a serious look at dismantling certain aspects of it.