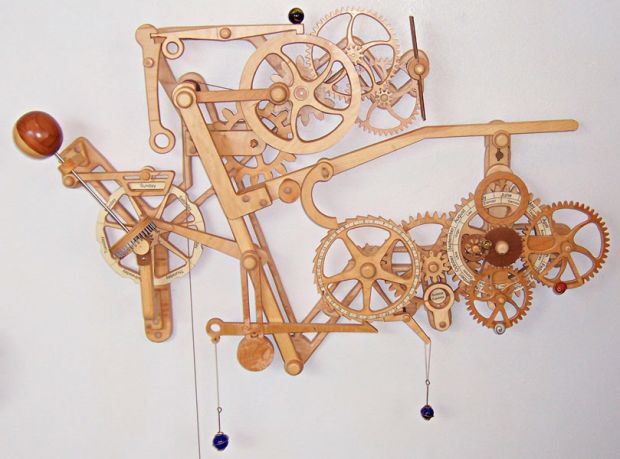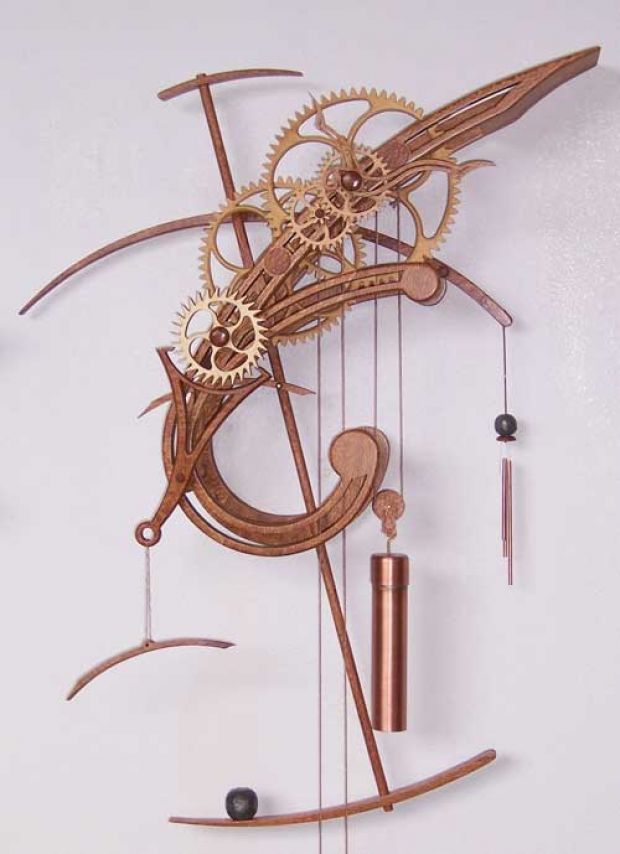 There appears to be a whole community of people making these clocks… the plans are available (at a price) though I'm not sure that they're CNCable – which is a pity because otherwise you could Ponoko them. (have I just used ponoko as a verb?)
My brother (who is a rocket scientist) occasionally makes things like these. I think they're amazing.
I'm not sure what this one does – but it reminds me of Edward de Bono's "Dog Excercising Machine" – except this one's a "bloke with a red shirt and a moustache exercising machine" – which is even better than a dog exercising machine.
There are loads of these on youtube as well:
Thousands and thousands of hours of elaborate Rube Goldberg machines. There's some obscure irony hiding somewhere in the fact that people are transferring time-wasting from TV watching to time-wasting making time-wasting machines that mark time.
Not that it is actually time-wasting of course. I think these are fucking brilliant – and playing is not a waste of time, it's experimenting with boundries and reality and whatnot. It's how we learn.