Once there was this…
Which is the same thing, possibly turned into something useful… ie: if you make your eyelids flicker, you can make your screen go 3D.
LOL etc.
This also reminds me of that Bismark thing… where the coolest looking geek in the world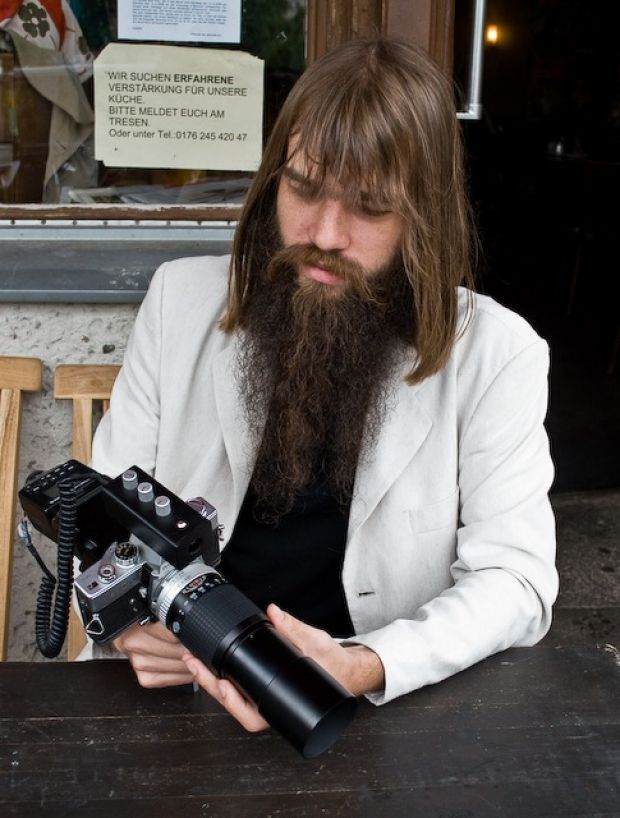 With the coolest name, hacked a camera to detect flashes from other cameras – then project "messages" onto whatever's been photographed.
What it makes me think of, is using censors to bypass the body's stimulus-response circuits and make hard-coded reflexes. Like something out of an Iain Banks book – hyper-reflexes. It'd have to be fast to be faster than human reflexes… but machines are already faster than human reflexes. A LOT faster.
There's been various ripples here and there about insects being grafted onto robots… and vice-versa… and really, the whole Internet is just that, done with humans… only there's a kind of analogue-hole. The interface between machine and human is still voluntary… and hell of a woolly. I can see there being a lot of scope (probably entirely evil) of something involuntary. Something like Mechanical Turk for people who are asleep. Sleep-Dealer.
Maybe not. What do we actually need people for again?
—
ps: I've decided to get.the.fuck.away from social-media – or just become less enslaved to it – so from now on "even" days are social-media-free days. No facebook, no twitter. No checking in every fucking 2 minutes to see if I might have missed something.
Only I feel the need to tell someone about this… to tell… "the internet". My entire social context… so I've blogged it. That doesn't count as social media. It's writing.
—
Here's a thing about Martin Luther King. Watch it. Watch it twice.