I've often (sometimes, rarely) wondered how to adjust a LOT of solar panels or reflectors using only one (or two) motors. If you've got a massive solar-array, or at least an array with a lot of nodes… eg: those ones in Spain…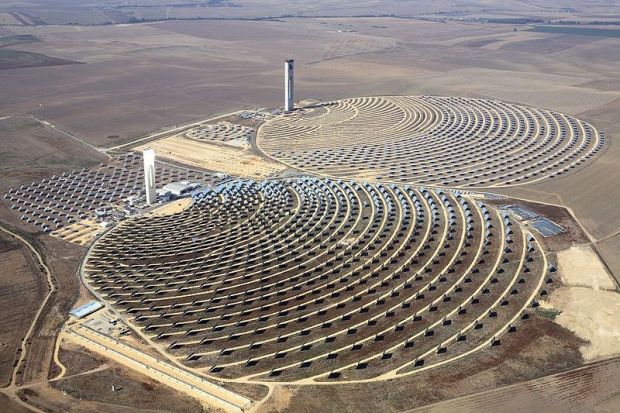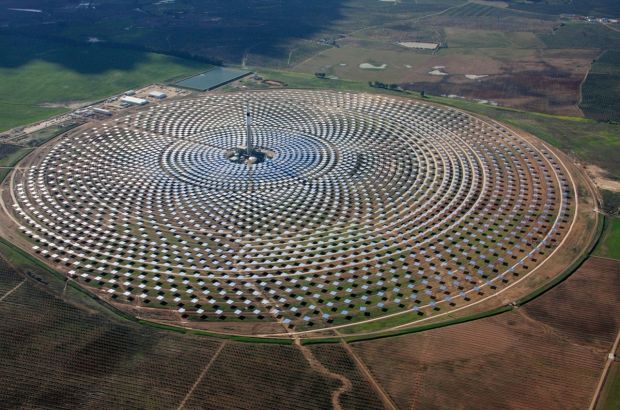 Then you're probably looking at have to have a tracker on each and every mirror… which may not add up to a whole lot compared to… the land the thing sits on say, but that's still a lot of non-passive, moving-part components.
If you're trying to do this at household size, then the cost is (relatively speaking) a whole lot more – with the motors (in terms of maintenance, calibration (etc etc)) costing a whole lot more.
So get a little robot to do it.
Reminds me of Huey, Duey and Louey of Silent Running – who looked after the plants etc. Apparently this method offers a fairly substantial saving cost-wise… although the tracks etc look kindof expensoid. This would be a far more resilient system if the robot wasn't on a track… but instead worked like swarmed Roombas… ie: a bunch of them semi-working together.
I quite like the idea of moving all of the vitamin parts into a single drone/module though.