So obviously, off the back of the small rant-ette about The Internet being The Blue Spaghetti Monster, I found these rather fab chandeliers that someone in England makes.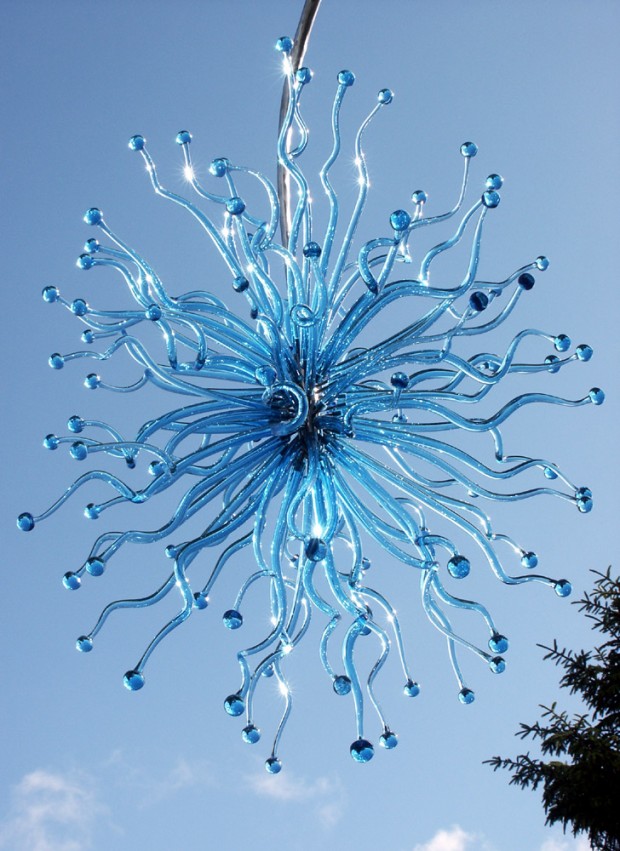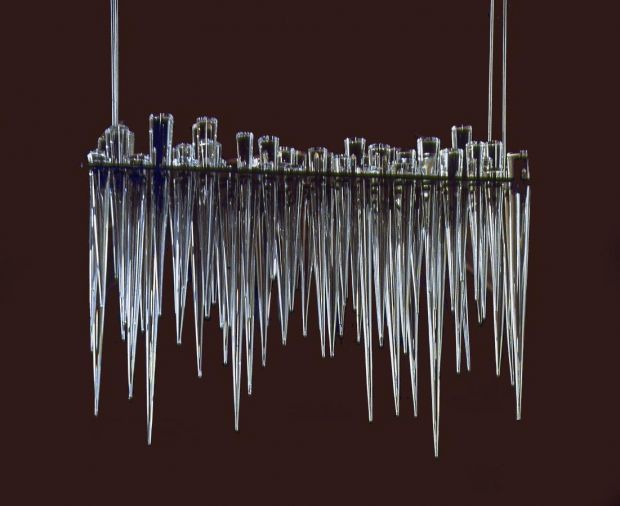 The first one being called snail-eye, which is what I'm on about in this posting…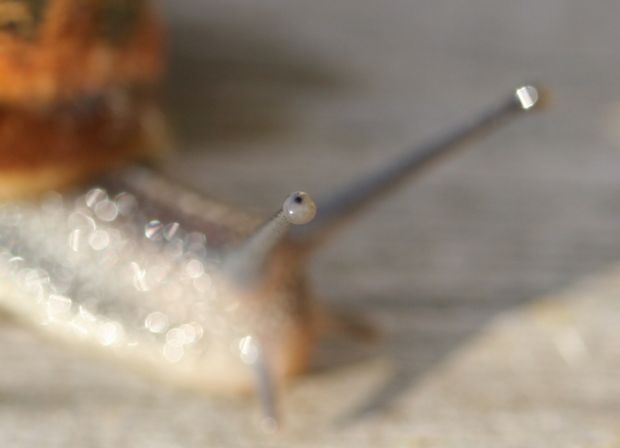 Basically what I want (kindof) is a tiny 360 degree lens on a stick. Something that you can use to take a 360 degree shot of absolutely everything in your immediate environment…. work out the dimensions/perspective etc in software. I don't think snails eyes do this… but they look as though they should, so that's kindof the inspiration.
There are a bunch of companies doing parabolic mirrors eg: www.0-360.com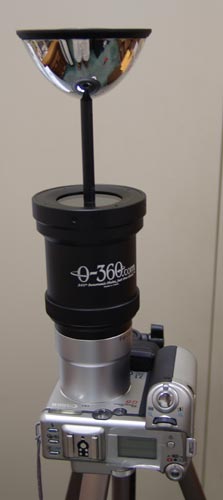 But they ain't quite there yet I don't think. I think I've seen one that can do this with a lens as well, but what I have in mind is something really really small. LED-sized or smaller.
There would be loads of uses for these – from keyhole-surgery to remote-tourism… if you could make them small enough (and that is kindof the point) you could sprinkle a whole load of them connected to inter-communicating rfid chips (or something) and someone wearing 3d glasses could be given a simulation of walking between them. Maybe.
I wish I was back in Prague. That's all.
This was at least partly inspired by the news that…
A miniature telescope implanted into the eye could soon help people with vision loss from end-stage macular degeneration. Last week, an advisory panel for the Food and Drug Administration unanimously recommended that the agency approve the implant. Clinical trials of the device, which is about the size of a pencil eraser, suggest it can improve vision by about three and a half lines on an eye chart.